Subscribe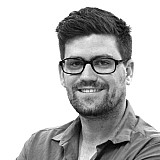 Two Asian rounds are crucial to V8 Supercars' plan to have a 16-event schedule, according to James Warburton.
The series' CEO reckons 16 points-paying rounds is the ideal model for V8 Supercars, which would mean adding two more events to the current schedule, which has 14 championship events and the non-points Australian Grand Prix support races.
While Warburton admits V8 Supercars would like the AGP races to count towards the championship, Formula One Management is yet to come to party. And with all of Australia's top-level permanent circuits currently in use, Warburton says two Asian rounds is crucial to growing the calendar.
"We've been very clear about the fact that we want a minimum of 16 rounds," Warburton told Fox's Inside Supercars programme.
"We'd love for the Australian Grand Prix to be a championship round. We've done all we can, it's up to the Australian Grand Prix Corporation and FOM, it's not up to us.
"Outside of that, we're delighted that Sam Shahin has his DA approved and we've got Tailem Bend coming gone board as a new facility, which is going to be extraordinary. The Wagners and what they're looking at in Toowoomba, and any other development that we can help CAMS with, that's what we're about.
"But we're kind of maxed out on venues, so we're going have to have at least two amount rounds to get to that 16 round mentality."
Back-to-back unlikely
Warburton also confirmed that the second Asian round is unlikely to be back-to-backed with the Kuala Lumpur event in 2017.
"The reality of the calendar is that that August date for the KL City Grand Prix is almost perfect," he said.
"It means rejigging a bit of July, but a two-week gap between the previous race, into KL, a three-week gap, another race, and then Sandown. There is no need to go back to back.
"Whether [the second round is] November, or slightly earlier in the year in September, we'll see. But I highly doubt it will be back-to-back."