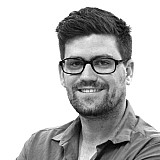 V8 Supercars is looking at a more compact schedule for 2016. A good move, if executed properly, says Andrew van Leeuwen.
First and foremost, let me just say that I fully agree with the concept of a shortened V8 Supercars calendar. The current format is simply too long; starting in late February and ending at the start of December is just unnecessary for a 15-event schedule.
Not only does that drawn-out schedule make the off-season too short, but it means there is absolutely zero consistency in terms of the timings of the events.
Timing is everything
That inconsistency hurts interest. Football fans of all codes know they can get football every week during the season. And you can almost set your watch to the test cricket schedule each Australian summer. But trying to keep casual fans interested in V8 Supercars can be difficult, simply because, well, it's too easy to not know when the next race is. 
Even Formula 1 has an element of consistency to it. Yes, the shift from a mostly Europe-based season to a more global calendar has shaken things up a bit, but generally speaking you can still work to the 'one race per fortnight' model. Makes sense, easy to follow, and crams 19 races into less time than V8 Supercars can manage 15.
Plan for the future
To the absolute credit to the series organisers, it's a problem that's been recognised. Chief executive James Warburton recently came out and said as much, as well as indicating that changes are on the way for 2016. The plan? A 'racing every two weeks' model similar to Formula 1, with a winter break in the middle.
"We need to be racing every two weeks and we need to be condensing the season, no doubt about it – and that's what we're working on," Warburton said to Fairfax Media.
"In terms of where we head next year and what our desires are, it's pretty clear that we should start our season, race every two weeks, have a mid-year gap and then race every two weeks or so until ending the season earlier in Sydney."
What does that all actually mean?
As Warburton says, his plan is a season split in two halves, with races every two weeks either side of a winter break.
That would ultimately result in the season ending mid-to-late November, rather than in December, and would provide the consistency that the calendar so desperately craves.
My only concern is the winter break. According to the Fairfax story, it could be up to six weeks long – which is too long. Again, it brings the news cycle crashing to a close, allows the football codes to dominate every single page of the daily newspapers, and gives the casual fans the opportunity to lose interest.
I'm not disputing the idea of a mid-season break – after all, the crews need some time off, particularly while racing every fortnight – but an F1-style four week break would suffice.
I do sympathise with those who schedule the V8 Supercars calendar. With the sheer amount of professional sport offered up to the 23 million people who live here in Australia, avoiding audience-damaging clashes with major Aussie Rules, cricket and horse racing events needs to be considered.
But so does consistency. And getting that balance right is difficult.
If all goes well, Warburton's admirable new plan might just do the trick.