Get alerts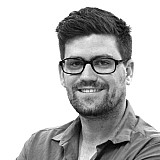 Without a family budget to rely on, young V8 Supercars driver Todd Hazelwood has resorted to unique fundraising methods to keep his dream afloat. Andrew van Leeuwen looks into how and why it's working.
When I phoned Dunlop Series driver Todd Hazelwood this morning, he missed my call because he was cooking sausages. Not for himself, not for his family, but for complete strangers in the parking lot of a hardware store.
That's how Hazelwood keeps his V8 Supercars dream alive.
With no family money to put into his racing, and with the corporate market not exactly brimming with sponsorship opportunities, Hazelwood – already recognised as a genuine talent in Australia – has been forced into taking a unique pathway to putting together the budget for his Dunlop Series campaign.
In between servicing the backers that he does have, he is spearheading an aggressive fundraising campaign that involves both fundraising events, and, more importantly, selling sausages outside of hardware stores on weekends.
It may sound odd, but the 'sausage sizzle' is a quintessentially Australian thing. More important, it's helping keep Hazelwood on the grid.
"It's not everything, but it all helps," the 19-year-old told Motorsport.com.
"By the end of year it all adds up. Money is money, and every small bit plays its part.
"And it's quite rewarding as well. If you did one sausage sizzle a month it wouldn't be worth it, but if you work hard it all starts adding up."
Humble beginnings
While the scale has changed over time, Hazelwood has always used fundraising to help pay for his motorsport. It all started at school, where he'd sell chocolates to pay for his karting.
"I used to sell the Cadbury fundraiser chocolates at school, and on a good day I could sell 100 chocolates a day. The fundraiser thing really worked back then," he added.
"When we made the first step into Formula Ford from karts, it was a big step financially for us. We thought if we can't get the sponsorship to go racing, what can we do?
"We sat down with some hotel owners, initially to ask for sponsorship, and they said 'what if we do a fundraising dinner instead?' That put the idea in our heads.
"The sausage sizzles started in Formula Ford as well. We were really struggling for money, and I went down to the hardware store to get some stuff to do some yard work at home and I saw all these people doing sausage sizzles.
"I thought, we should be doing this too. We started doing them every weekend, and now we're doing two or three a weekend. Every year we do more and more – and it's worked out really well."
Thinking outside the box
With a competitive Dunlop Series drive requiring a budget well north of half a million dollars, sausage sizzles alone wouldn't be enough. But, tied in with a more traditional approach to sponsorship, Hazelwood says it's actually working.
"It's a big job. In a way it would be nice to have a manager and say 'go and find me hundreds of thousands of dollars', but the reality of it is that it doesn't work like that.
"I'm my own manager – and I don't mind that either because I always know where I stand. I'm not relying on someone else to do the job, and I believe that the best person to sell yourself is you.
"It's a lot of work, but if it allows us to go racing, then we're going to do it."
Looking ahead
Hazelwood, current sitting sixth in the Dunlop Series, says the challenge now is to not only find the budget to get through to the end of 2015, but secure enough to have 2016 sorted as well.
That way, he can, for the first time in his young career, just worry about driving and not cooking sausages.
"We're still taking it day at a time. It's tough, I won't lie about that. But we're battling hard to make it happen.
"We're confident we can get through to Bathurst. Now, we have to think about getting from Bathurst to Sydney.
"One of the biggest things we're starting to sort out now is what we can do for next year. We don't want to have to battle all the way through next year as well, we want to set ourselves up.
"It would be nice to be able to just focus on driving for once, rather than putting all this energy into fundraising.
"But if that's what we have to do, that's what we'll do."
There are a billion and one stories out there about talented drivers who don't make it to the top because they didn't have the cash. Selling sausages out the front of hardware stores, though… that's genuine commitment to keeping a dream alive.