Get alerts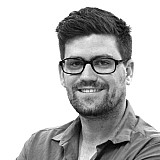 Sebastien Bourdais is heading down under to tackle the Bathurst 1000 with Walkinshaw Racing. But does he have a chance of actually winning The Great Race? Andrew van Leeuwen investigates.
Let's get one thing straight; V8 Supercars are very difficult to drive.
They have a lot of power, generate very little tyre grip, and still have a very traditional Touring Car-style of handling, in terms of roll and behaviour. And there's next to no aero. As one current driver described it to me recently, "there's no way to put driving a Supercar nicely."
That's not some sort of inditement on the category, quite the opposite. It's the fact that the cars are brutal machines that reward a ballsy, powerful driving style that makes the category so spectacular to watch.
But a side effect of the unique driving style required to make a V8 Supercar work is that it makes it hard for interlopers to show up and do well in the endurance races, especially the Bathurst 1000. Back in the Group A days, Europeans could rock up at Bathurst and be fast, simply because the cars weren't foreign. But since the five-litre era kicked into life, it's been a tough ask for international drivers.
Combining that mind-blowing piece of road over the top of Mount Panorama with an ugly, snarling 1350 kilogram Touring Car has generally proven too much even for highly talented tin-top specialists from Europe or America.
So, it will all be too much for Sebastien Bourdais, right?
Not necessarily. While rocking up from nowhere and being fast at Bathurst in a Supercar us tough, it's not impossible.
And a little under five years ago Bourdais made waves down on the Gold Coast when he made his V8 debut.
It was 2010, and with the American open-wheeler racing era finished at Surfers Paradise, and the deal to bring A1GP in as a replacement turning to mush, the organisers needed a catch to hang on to the tourism funding that dictated it had to be an international event.
So, each team had to bring at least one 'overseas' driver out to play.
Dick Johnson Racing signed Bourdais to share its third entry with Jono Webb. And what a signing it proved to be. In our pre-event predictions, very few of us local journalists gave the Frenchman a chance. Sure, he knew the circuit - but he not only had no V8 Supercar experience, but essentially no Touring Car experience at all.
How wrong we were. In the first practice session for co-drivers, he was second fastest, just over a tenth behind Andy Priaulx, a man who was not only in a Triple Eight car, but had bundles of tin-tip experience, including valuable V8 seat time.
And across the two races Bourdais was sublime, not only proving to be quick, but managing tyres like a seasoned V8 professional.
Unsurprisingly, Triple Eight snapped him up for the 2011 and 2012 'international' races on the Gold Coast. He and Jamie Whincup won a race in both those years.
The Gold Coast is one thing, but won't Bathurst be a big ask?
Sure. But what that 2010 outing on the Gold Coast proved is that Bourdais can adapt quickly. It also proved that something about driving a V8 Supercar just works for him, which is a big part of the battle for first-timers attempting to take on Bathurst.
The circuit is difficult, no question. But a guy of Bourdais' experience will get his head around it quickly enough. If he can gel with the car, the rest will follow.
So, can Sebastien Bourdais win Bathurst?
The short answer is yes.
Of course, it's not that simple. It's a notoriously difficult race to win for anybody, let alone a guy from Le Mans who has done the majority of his professional racing in The States and has never been to Bathurst before.
And there are still question marks over whether or not the #18 Walkinshaw Racing entry will be competitive enough to challenge for wins. So far this season regular driver Lee Holdsworth has been struggling, although it is early days. There is plenty of time to turn that form around.
Ultimately, Holdsworth is good enough to win Bathurst, and Walkinshaw Racing has done it before. And this is Bathurst; it takes a little bit of luck, the odd safety car falling at the right time, and… who knows?
Bourdais will still be fighting an uphill battle as a rookie, but you can't help but feel that he might just bring something special to Mount Panorama. And if he does, it's going to be a heck of a lot of fun to watch.