Get alerts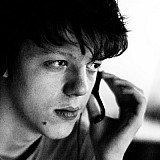 Formula Renault racer Travis Jordan Fischer will switch to the Mazda Road to Indy ladder in 2016, having secured a move to the USF2000 series with Team Pelfrey.
21-year-old Fischer spent the last two years racing Formula Renault machines on the European scene.
He was sixth in the 2014 edition of the now-defunct British-based Protyre FR2.0 series and joined the Alps championship the year after, placing eighth.
Before moving to Europe, he had swept the Formula Car Challenge National series, Western Conference series and the SCCA Majors Western Conference series in 2013.
"I'm excited to head into the 2016 season with the confidence of a solid team capable of winning behind me, as well as a really well-thought-out testing plan to get myself gelled with the car and team," Fischer said. "New year, new team, new continent of racing circuits."
With Fischer joining, Pelfrey has now signed three rookies for what is expected to be a four-car line-up - as Jordan Cane and Robert Megennis have been confirmed prior.
The team secured a solitary podium courtesy of Luke Gabin in Toronto in 2015.