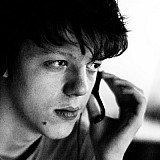 The partnership between the Mazda Road to Indy programme in the US and the Australian Formula Ford Series has been extended until 2019.
The Australian feeder series and the US-based development programme kick-started a formal relationship last year, which gives the AFFS winner the opportunity to take part in the USF2000 Scholarship Shootout event.
Now in the second year of what was initially a three-year deal, the alliance has been extended by a further two years.
"Our relationship with the Road to Indy programme has added a lot of value to our competitors," said Formula Ford Association chairman John van Leeuwen.
"There is no hiding that the kids that leave Australian shores have to pay to race in order to climb the ranks to be considered for professional drives, which comes at considerable cost.
"The advantage of the Mazda Road to Indy programme is that it has been proven to be a more cost effective and defined pathway than other European based categories, and we are glad to see that Australians are committing to the series."
Australian Formula Ford graduates Jordan Lloyd – who also won last year's Australian F4 series – and Anthony Martin will both race in USF2000 this season.