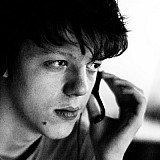 Dakota Dickerson, the winner of the 2015 Skip Barber Shootout, has picked Afterburner Autosport for his step up to the USF2000 series.
Dickerson, who finished fifth in the 2015 Formula Ford Festival and won a race in the Skip Barber Winter Series, secured a $200,000 Mazdaspeed scholarship in the Skip Barber shootout, ensuring his move to the first tier of the Mazda Road to Indy.
The team he'll be making that move with is one that has won four races over the past three seasons in USF2000 - two with Frenchman Alex Baron and two with Brazilian Victor Franzoni.
"My main goal is to reach the Verizon IndyCar Series," said Dickerson.
"The best way to get there is the Mazda Road to Indy. I've been racing karts for 10 years, so it's been one of my dreams to represent a manufacturer. And I am very proud of the program we've put together, and to be running under the colors of Mazda is an honor."
"My goal for this season is to win the championship and earn the Mazda scholarship to move up to Pro Mazda."
At Afterburner, Dickerson joins Brazil's Felipe Ortiz, with the team looking to add further entries for the upcoming season.
"We're happy to have Dakota with us," said team boss Tim Walsh. "I'm impressed with him and his thirst for knowledge and understanding the set-ups on the car. He's equal to or faster than any other driver we've had."
2016 USF2000 line-up so far:
Team
Driver
Afterburner
Felipe Ortiz
Dakota Dickerson
Cape
Parker Thompson
Nikita Lastochkin
Anthony Martin
Chastain
Sam Chastain
JCR

Ayla Agren

 Lucas Kohl
Pabst
Garth Rickards
Yufeng Luo
 Jordan Lloyd
Pelfrey
Robert Megennis
Jordan Cane
TJ Fischer
James Munro
RJB
Michai Stephens
Spencer
Eric Filgueiras