Subscribe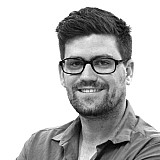 Touring Car Masters has confirmed its eight-round schedule for the 2016 season, which includes marquee events at Queensland Raceway and Bathurst.
The series kicks off at the Clipsal 500 in March, and includes rounds at Sandown, Winton, Darwin, Queensland Raceway, Phillip Island, Bathurst, and Sydney Motorsport Park.
Five of those rounds are on the V8 Supercars schedule – Clipsal, Winton, Darwin, QR, and Bathurst – with plans underway to make the Queensland and Bathurst rounds marquee events for fans of the historic touring car series.
All five of those rounds will be shown as part of Fox Sport's V8 Supercars coverage, while Clipsal and Bathurst will also get free-to-air coverage.
The Sandown and Phillip Island rounds will be run on the Shannons Nationals bill, with the Muscle Car Masters event at Sydney Motorsport Park to provide the eighth and final round in October.
"The 2016 Touring Car Masters calendar is a large change but it is one that we believe will open the shop front of the series up further," said TCM director Tony Hunter.
"We are proud to be working closely with V8 Supercars to showcase Touring Car Masters at their events in 2016. We know we'll put on a great show at those five rounds.
"We have worked closely with V8 Supercars to ensure a strong TV package at those rounds, and with live racing on Fox Sports and Channel 10 across the season we have delivered just that.
"We are happy to be joining the Shannons Nationals for two rounds next year for events that offer an extremely high level of value for our competitors and great access for the fans.
"The TV and media package is strong at Shannons Nationals rounds, and we are also happy to be there to support our long-time TCM Partner, Shannons Insurance.
"Ending the season at Muscle Car Masters on their new date will undoubtedly be a highlight."
2016 Touring Car Masters Calendar
1 – Clipsal 500, V8 Supercars – March 3-6
2 – Sandown Raceway, Shannons Nationals – April 1-3
3 – Winton Motor Raceway, V8 Supercars – May 20-22
4 – Hidden Valley, V8 Supercars – June 17-19
5 – Queensland Raceway, V8 Supercars – July 22-24
6 – Phillip Island, Shannons Nationals – September 9-11
7 – Bathurst 1000, V8 Supercars – October 6-9
8 – Sydney Motorsport Park, Muscle Car Masters – October 29-30