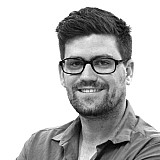 Experienced V8 Supercars driver Greg Ritter has signed on for the season-ending Touring Car Masters round at Phillip Island this weekend.
The former V8 endurance specialist will drive Tony Hunter's Chevrolet Monza at The Island round, joining the likes of John Bowe, Steven Johnson, and Jim Richards in the star-studded field.
"I'm looking forward to it. Tony was looking for someone to drive the car and we started talking and from there it didn't take long to put a deal together," Ritter explained.
"TCM looks like great fun. The cars are interesting and it's got huge crowd appeal which is why this has come together.
"I've been talking to a sponsor for a while now with a view to going into Utes or Development Series, but TCM seems to get as much, if not more, exposure as those at a more cost effective price."
Ritter comes with a solid background in V8 Supercars, having driven for the likes of Dick Johnson Racing, Stone Brothers Racing, and Ford Performance Racing since kick-starting his tin-top career back in 2001. He missed out on a Bathurst 1000 seat this year after a nine-year run of starting The Great Race for Garry Rogers Motorsport.
According to Ritter, this weekend could well lead to a full-time TCM drive for 2016.
"Phillip Island is a toe in the water for us with a view to a full season next year," he said.
"I'd like to think I'd be competitive otherwise I wouldn't do it. The goal would have to be a podium and I think that's a realistic chance given what people have told me about the car.
"I won't drive it until the Friday at Phillip Island but it should be good and we should be competitive."
The TCM title will be decided this weekend, with just five points separating Bowe and Richards heading into the final round.