Subscribe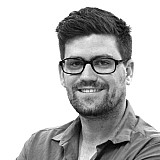 An Aussie Racing Cars support race has been cut short at the Bathurst 1000, after Damien Flack was involved in a frightening high-speed crash.
Flack was sent into the wall while running at top speed down Conrod Straight, afte copping a light tap by brother and fellow ARC competitor Adrian Flack.
The impact sent the tiny racing car in to a huge rollover across the top of a concrete wall, before coming to a rest and bursting in to flames.
According to reports, Flack briefly lost consciousness, but was awake and alert while dealing with medical crews. His injuries include broken ribs and a punctured lung, and he has been airlifted to hospital.
It is the second big crash of the weekend, with V8 Supercars driver Chaz Mostert injured in a horror wreck during qualifying for the Bathurst 1000 yesterday.