Get alerts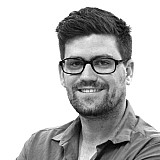 Long distance Production Car racing will return to Mount Panorama in 2016, with a six-hour race set to headline the Bathurst Motor Festival.
The Easter weekend race meeting will be run by the same people who promote the Bathurst 12 Hour, which itself was a Production Car-only race before GT3 cars were allowed to enter.
According to organisers, the target is for a 40-car grid in 2016.
"Long distance races for production-based cars form the bulk of the history of racing at Mount Panorama," said Bathurst Motor Festival Event Director, James O'Brien.
"The competitor demand for a stand-alone Production Car race is high and the strong grid numbers for the NSW Production Touring Car races the last few years at the Bathurst Motor Festival are an encouraging sign.
"We are working closely with key stakeholders, including the Production Touring Car Series organisers and CAMS, to make this new race a success from year one."
Bathurst to be renamed - sort of
In other Bathurst news, Mount Panorama now has a second name - Wahluu.
Wahluu is the area's traditional Aboriginal name, and will from now on be shared with the European version similar to the way that Ayers Rock is also known as Uluru.
"The co-naming is an opportunity for us to expand on all the stories that we know, its journey from tourist drive to motor racing circuit or the local competition to name the track as well as to explore a part of its history that has not received as much attention," sais Bathurst's mayor Gary Rush.