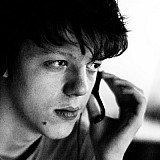 British driver James Nash will be making his full-time return to touring cars in 2016, joining TCR International Series team Craft-Bamboo Lukoil.
Nash, 30, will pilot a SEAT Leon car for the squad that took five wins in the inaugural season of the campaign.
The Briton previously raced a Chevrolet Cruze for Craft-Bamboo in WTCC in 2013, winning two races on his way to third in the championship - and the WTCC independents' title.
"I am really excited to be returning to touring cars with a team I had much success with in 2013," Nash said. "It's going to be a big change, as well as a challenge but one I am glad to be heading into with, SEAT, Craft-Bamboo and Lukoil.
"Pre-season testing has been limited but stepping into a championship-winning car is always a good place to start. I can't wait to start work in Bahrain."
Prior to his two-year WTCC stint in 2012-2013, Nash did two full seasons in the British Touring Car Championship and took a maiden win at Rockingham on his way to fifth overall in 2011.
After leaving the WTCC in 2013, he raced for the Audi WRT squad in the Blancpain GT series - and made a one-off TCR appearance at Macau last year.
At Craft-Bamboo, Nash joins returnees Pepe Oriola, who was runner-up to fellow SEAT driver Stefano Comini in 2015, and Sergey Afanasyev, who was seventh overall.