Get alerts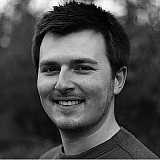 The TCR International series will be part of the schedule of the 2017 Monaco Grand Prix, one of three Formula 1 events the tin-top series is set to support next year.
In its second season since its inception, TCR featured on the support bill of three F1 races this season - Bahrain, Singapore and Malaysia - as part of its 11-round, 22-race schedule.
Now the championship's provisional 2017 calendar has been released, keeping the Bahrain date while adding Monaco and Abu Dhabi at the expense of Singapore and Malaysia.
The support race for the WEC 6 Hours of Spa has been maintained.
"We have already discussed with Formula One Management to be part of the Bahrain, Monaco and Abu Dhabi Grands Prix," said series boss Marcello Lotti.
The other new venues on the 2017 TCR calendar are the Rustavi International Motopark facility in Georgia, which plays host to the season-opener, the Hungaroring and one to-be-determined track in either China or Korea.
Besides Singapore and Malaysia, the rounds at Estoril, Imola, Sochi and Macau have also been dropped, the latter after a row between TCR and the organisers of the famous East Asian race.
Provisional 2017 TCR calendar:
| Date | Venue |
| --- | --- |
| 2 April |  Rustavi |
| 16 April |  Bahrain |
| 7 May |  Spa |
| 28 May |  Monaco |
| 11 June |  Salzburgring |
| 2 July |  Hungaroring |
| 9 July |  Oschersleben |
| 3 September |  Buriram |
| 8 October | TBC (Korea or China) |
| 26 November |  Abu Dhabi |