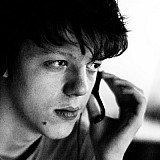 A specific class designated for TCR cars will be introduced to the 24 Hours of Nurburgring starting with the 2016 edition of the race, organisers have announced.
The TCR machines will be eligible for the qualifying race on April 16-17 and the subsequent main ADAC Zurich 24h event on May 26-29.
"It is with great satisfaction that we welcome ADAC Nordrhein's decision to introduce a new category for the TCR cars in the 24-hour race," said TCR International boss Marcello Lotti.
"The simple fact that a race that is universally praised for its tradition and fascination, and which takes place on one of the  most celebrated and demanding racetracks in the world, is opening the door to a brand new category is a tremendous recognition of the soundness of the TCR concept."
Lotti, who formerly headed FIA's World Touring Car championship, launched TCR in 2015, with an International Series and several national championships racing under the name.
The first season of the International series has seen race wins for four different manufacturers: SEAT, Honda, Audi and Volkswagen.
Alongside the addition of a TCR class to the Nurburgring 24 Hours, the brand will also join the German market with a full national championship, run by ADAC.