Subscribe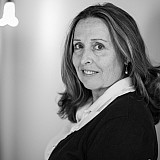 Dale Earnhardt Jr.'s former crew chief is looking for the next rising star
File it under "where are they now?"
He's worked with the two biggest names in NASCAR -- Dale Earnhardt Jr. and Danica Patrick. But since I hadn't hear from Tony Eury Jr. lately, I decided to find out what he's been up to since Brandon Davis shut down Swan Racing in April.
In May, Eury, who is probably best known as Earnhardt Jr.'s cousin and former crew chief at Hendrick Motorsports,  JR Motorsports and DEI, accepted the general manager's role at LFR Chassis in Mooresville – a company specializing in high end components for top Modified and Late Model race teams.
For Eury, it was a chance to return to grass roots racing – the reason he entered motorsports in the first place.
Eury is one of the easiest going people you'll ever meet – and generally in very good spirits. But he was particularly excited about a new project and told me to check it out. For any aspiring racers looking to move up the ladder, I suggest you do the same.
Here is the July 26 Facebook post at https://www.facebook.com/LFRChassisInc:
SO.....Do you think you, or someone you know, has what it takes to drive a state of the art Super Late Model with some of the most advanced short track racers in the country, in some of the most competitive fields in racing? If so, send a drivers resume to LFR to be the team car to Corey LaJoie in a new design LFR Super Late Model! Applications can be sent to drivers@lfrchassis.com. We will be accepting applications until 9-15-2014. After all applications have been reviewed by Tony Eury Jr, the 2nd driver for the LFR team entry to the 2014 Snow Ball Derby will be announced on 10-1-2014! This chosen driver will be teammates with Corey LaJoie for driver support and will work with Tony Eury Jr and the complete LFR team to build one of the strongest Late Model entries in the country! What a opportunity for a up and coming driver to showcase his or her talents! GOOD LUCK TO ALL APPLICANTS!
How often does the opportunity come along to work with a former Sprint Cup crew chief? Now, I'm just the messenger, but if you possess the talent and the attitude it takes to race at this level go for it.