Get alerts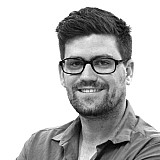 Matt Brabham will make his Late Model race debut this weekend at the Tri-County Speedway in North Carolina.
The Australian will race for David Gilliland Racing, the same team that he tested a Late Model for at Hickory Speedway last month.
"We're taking it seriously," said Brabham.
"David's team has won races in the series, it will give me the opportunity to learn how these guys race and how to approach this form of racing.
"The NASCAR style is something that I have always admired and while this is at the beginning of the NASCAR ladder, it is a different discipline of racing.
"It is a great opportunity that David has offered us. His team is very professional and made me feel welcome. I think we'll all really enjoy the night and will learn plenty in the process."
Brabham, grandson of the late Sir Jack Brabham and son of former NASCAR driver Geoff Brabham, says he hopes some of his family's past success on ovals will help come Saturday evening.
"My grandfather began his racing in midgets at the Sydney Showground on the dirt back when Speedway was as big as football in Australia and Dad was pretty good in the IROC series back in the day too," he said.
"Getting into the Late Model has a touch of that about it and we'll see if any of those skills Pop had are still here with me!
"It is a totally different discipline of racing to what I'm used to, but I'm looking forward to getting there, watching the supports from the stands with a hotdog and then start rubbing some panels."