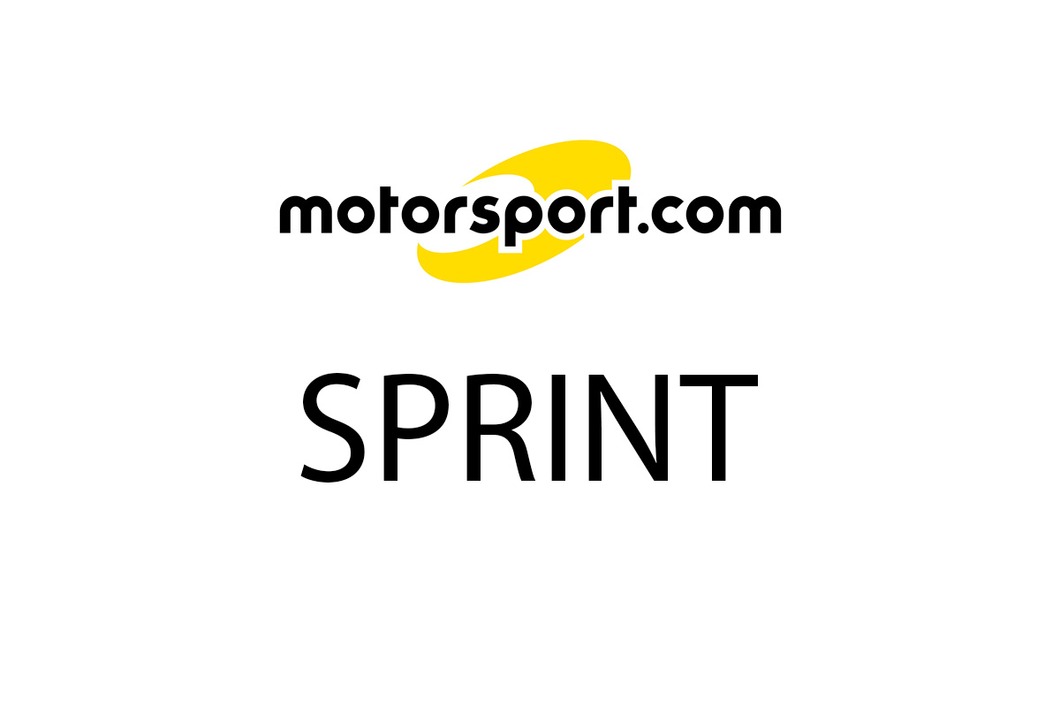 LITTLE VALLEY, N.Y. -- The pieces all came together Friday night for Syracuse, N.Y.'s Dan Kaszubinski as he dominated the 25 lap Empire Super Sprints (ESS) Tour 2004 A-Main from start to finish at the Little Valley Speedway for his first ESS win in ...
LITTLE VALLEY, N.Y. -- The pieces all came together Friday night for Syracuse, N.Y.'s Dan Kaszubinski as he dominated the 25 lap Empire Super Sprints (ESS) Tour 2004 A-Main from start to finish at the Little Valley Speedway for his first ESS win in just over one year.
The pieces included a well prepared Maxim sprinter powered by a Jimmy D engine, a smooth track that fit the set-up of his mount and a starting position that was what the doctor ordered. ESS has a nightly blind pill draw to invert a certain amount of drivers. Even though Kaszubinski was second on points coming in, the number 12 was pulled and just about the entire field was inverted which put the sprint star on the front row. But--.he will be quick to tell you that this is NOT where he wants to start.
"I just don't like to start on the pole. I seem just to sike myself out when I do." Said the driver that started his third A-Main out of four from the pole. "I was lucky at Brockville and also at Can-Am but didn't win any of those races. I'd rather just start somewhere else and pass my way to a win."
On this beautiful night in front of a big crowd at the Cattaraugus County Fairgrounds, the Autotech of Syracuse sponsored #20 was going to be the car to beat and some of ESS' best threw everything they had at Kaszubinski. Utica-Rome winner Jeff VanDusen tried for the first seven laps using the extreme outside of the track. Justin Barger gave it a shot for one lap, Mike Stelter was very strong and he dogged the leader for 13 laps before veteran Bobby Podolak gave it a try in the waning laps while Kaszubinski was in heavy lapped traffic. On this night though, a lap seven restart and not even the pole starting jinx would hinder this fine effort.
This was a car/driver combo that was in complete control from green to checkered. "I really didn't think I was going fast enough. I tried to stay strait, low and not make any mistakes but during all that time I was waiting for someone to go around me." noted the winner on the style that proved best. "We have never been that good here and when the track gets slick I usually don't have good runs. But, the crew and taking advice from Rick Wilson helped us. When they told me how much we won by I just couldn't believe it."
While it's still early in ESS' 21st Anniversary Season, the win moved Kaszubinski passed Doug Emery for the point lead and while he is one of the favorites to win his first ever ESS crown, point watching is not top priority. "It hasn't been a bad start to the season but I'm not even thinking of points right now. There's just too many good drivers here and too many races to run. If I win the last show then I'll look and see where we are in the championship chase." summed up Kaszubinski.
At the checkered flag it was Kaszubinski a half strait away ahead of Podolak for ESS career win #20, Stelter rebounded after his wild flip at Utica-Rome with a fine third place finish followed by Lance Yonge and Emery who came from his 13th place start to take home the Lane's Yamaha hard charger dollars. Rounding out the top ten were VanDusen, Billy Krull, Barger, John Karklin Jr. and Western Pa. star Scott Bonnell.
The only caution in the event came on lap seven for a spin by ESS rookie of the year hopeful Alex Mosher.
Taking the Engler Machine and Tool heat events were Emery, Rick Wilson and Krull with Wilson also winning the Walt's Hobby Dash.
ESS NOTES: A total of 23 sprinters in the pits putting on a good show for the fans. Only two caution flags the entire night--.New for 2004 with ESS on this night were Bonnell, the 2003 Bully Hill Nationals champion making his first start and second generation driver Jared Zimbardi, who lives just down the road, raced in front of many friends and fans--All in ESS wish the very best to Phil Mott who lost his dad this week. A card was signed by all drivers and officials for the likeable veteran--The winged warriors will venture back to Little Valley on August 27th for another important full point show.
RESULTS:
Heat 1 -- Doug Emery, Bob Podolak, Alex Mosher, John Karklin Jr., Scott Bonnell, Tim Kelly, Jeff Cook, Randy Years.
Heat 2 -- Rick Wilson, Jeff VanDusen, Lance Yonge, Mike Stelter, Phil Mott, Brad Knab, Alain Bergeron, Jared Zimbardi.
Heat 3 -- Billy Krull, Dan Kaszubinski, Justin Barger, Kyle Moffit, Nick Fratto, Bubby Kerrick, Don Sharp Jr.
Walt's Hobby Dash -- Wilson.
A-MAIN -- DAN KASZUBINSKI, Podolak, Stelter, Yonge, Emery, VanDusen, Krull, Barger, Karklin Jr., Bonnell, Cook, Kelly, Wilson, Fratto, Mott, Zimbardi, Kerrick, Bergeron, Moffit, Mosher, Years, Sharp Jr., Knab.
Gater News Lap Leader -- Kaszubinski 1-25.
Lane's Yamaha Hard Charger -- Emery (8 pos.) $50.
Brodix Cylinder Heads Halfway -- Kaszubinski $50.

Winner's Bonuses: Car-Mate Trailers $50, ATL Fuel Cells $100, Penske Shocks $100, Hank's Performance Products $50, Total Seal $50, Real Racing Wheels $50, American Racer Tires $50, Racing Optics $30, Red's Speed Shop $25, Frankland Racing Products $25, The Race Depot $25, Behrent's Performance Warehouse $20, MRE Productions $20.

Other Bonuses:
Weld Racing Hard Luck -- Sharp Jr. $100.
Leaf Racewear -- Stelter $75.
M & W Aluminum Products -- Kelly $75.
Penske Shocks -- Bonnell $100.
Design 500 -- Bergeron $100, Emery $50.
Zemco Headers -- Emery $50.
Saldana Racing Products -- Stelter $50.
B&B Oval Track Products -- Emery $50.
Joe Hunt Magnetos -- Sharp Jr. $50.
Engler Machine and Tool -- Emery, Wilson, Krull $25.
DMI -- Sharp Jr. $25.
HRP -- Fratto $25.
-ess-