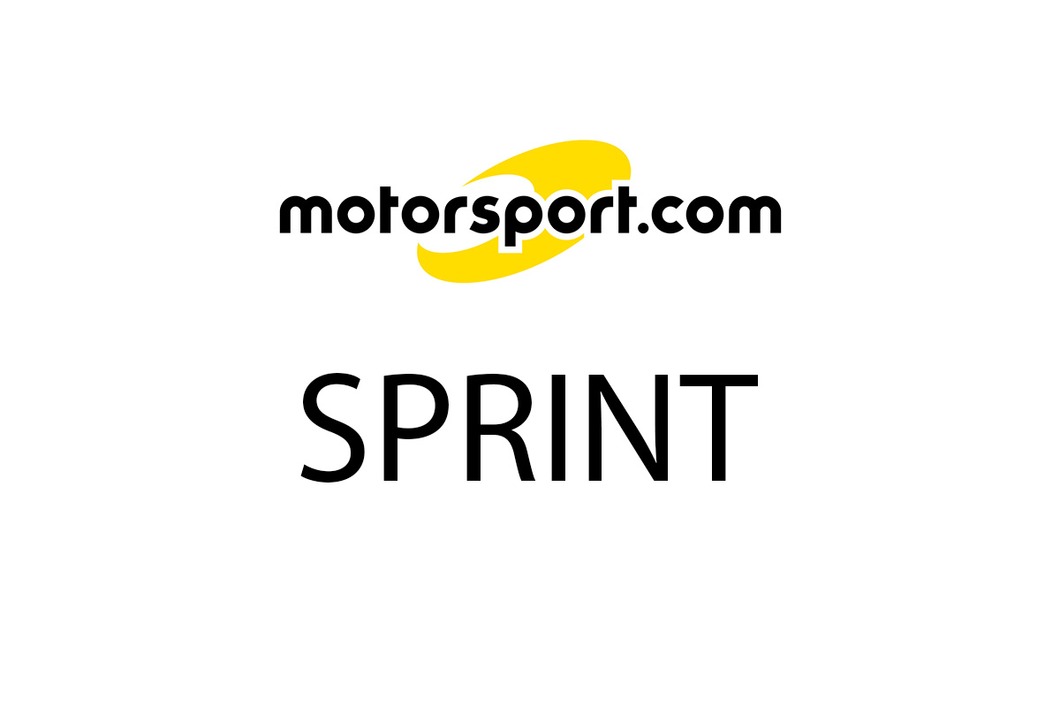 UNITED EXPRESSLINE ALL STAR SPRINT RESULTS - SUN. 09/1/96 Sharon Speedway, Hartford, Ohio - HARTFORD, OH - Dale Blaney led every lap to record feature win number 17 Sunday night at Sharon Speedway in the United Expressline All Star sprint ...
UNITED EXPRESSLINE ALL STAR SPRINT RESULTS - SUN. 09/1/96 Sharon Speedway, Hartford, Ohio -
HARTFORD, OH - Dale Blaney led every lap to record feature win number 17 Sunday night at Sharon Speedway in the United Expressline All Star sprint feature. His win in the 16th annual Sharon Sprint Nationals paid $10,000 to in and was run in front of a standing room only crowd. Blaney also earned $1,000 in lap money for leading all 40 circuits. "I got up on the top and had pretty clear sailing," Blaney said in a vast understatement. "I'm glad we had a really good night tonight. Tim and Jean Hughes give me a great opportunity to run the car and without Davey Brown, Todd Palmer and Frank Thompson working on it we wouldn't be here right now. They had the car perfect tonight." Blaney's Chevrolet powered J&J is sponsored by Hughes Wheel and Axle and rode Goodyear tires. Behind Blaney at the end of the 20-mile run was Charlie Fisher, with Craig Dollansky emerging from a hard battle with Frankie Kerr for third. With the four pill pulled for the feature inversion, fifth timer Blaney started on the pole since Tim Shaffer didn't make the main. Blaney jumped to an immediate lead, with second starting Shepard following. Fisher ducked under Shepard for second on lap two, and by the time Fisher was in the runner-up spot Blaney had amassed a large advantage. Shepard held third, with tenth starting Dean Jacobs holding fourth after he got a terrific start in the high groove. Jacobs dropped by the wayside, bringing out a caution on lap eight when his rear end broke. This made the order Blaney, Fisher, Shepard, Danny Lasoski and Dollansky. Blaney built his lead again when the green reappeared while Fisher dove under Shepard for second on the restart. Lasoski began to challenge Shepard, but after a couple laps Shepard again pulled away from Lasoski. Daniel Coggeshell stopped on the track at lap 20, bringing out a yellow which became a red flag fuel stop. The restart order was Blaney, Fisher, Shepard, Lasoski, Dollansky and Kenny Jacobs. After overheating and adding water under the red, Danny Smith restarted seventh. Blaney pulled away again under green, with Fisher holding off Shepard and Lasoski. Smith dropped out three laps later, making Lasoski now fourth, with Dollansky fifth and K. Jacobs sixth. Van Gurley Jr. stopped on the track for a lap 27 caution, and Kevin Huntley tagged the wall on lap 36 for the final caution. On the last restart the order was Blaney, C. Fisher, Shepard, Kerr, K. Jacobs, Dollansky and Lasoski. Dollansky got a great restart and passed Jacobs, while Shepard's machine was fading backwards. Dollansky challenged Kerr on the high side, and finally slipped past on the white flag lap as Blaney won by a quarter lap over 4th starter Fisher. Dollansky came from ninth to third, and Kerr came from 13th to fourth. Fifth place K. Jacobs had started 12th. "We burnt a valve in the motor so we backed off the valve and ran her on seven cylinders," Fisher said of his runner-up finish. "We couldn't run up on the cushion where he was running. We're happy to have second." Sixth was Ed Lynch Jr., all the way up from 19th starting spot despite a glowing red brake rotor. Lasoski faded to seventh at the end, with Shepard struggling for eighth ahead of Todd Shaffer who rode through the pack from 18th starting spot. Rocky Hodges finished tenth. Charlie Fisher was the fast qualifier over the 44 car field and won the Commercial Truck & Trailer Dash. The Southwest Expressline heat went to Todd Shaffer, the ButlerBuilt heat to Ed Lynch, Jr. and the other heats fell to Dean Jacobs and Kevin Huntley. Jeff Shepard won the Action Sportswear-Indy C Main and the Outerwears Pre-filters B Main. Tim Shaffer suffered a badly bruised arm when hit by debris during the fourth heat race, ending his evening Jim Dandy, Jr. won his tenth feature of the year in the 20-lap Coy Bros. Trucking e-mod feature. Bob Williams was second followed by Gary McCann, Bill Cunningham and Bob McCann.
Time Trials: 1. Charlie Fisher, Fisher 48, 16.081; 2. Danny Lasoski, Forbrook/Cole 5, 16.392; 3. Jeff Shepard, Wahlie 1w, 16.412; 4. Tim Shaffer, Reidling 50, 16.419; 5. Dale Blaney, Hughes 94, 16.429; 6. Rod George, Penn 5g, 16.446; 7. Van Gurley Jr., Gurley 3B, 16.460; 8. Danny Smith, Bodkins 00, 16.463; 9. Kevin Gobrecht, Gobrecht 92x, 16.485; 10. Craig Dollansky, Lindsey 2D, 16.501; 11. Dean Jacobs, Jacobs 1F, 16.534; 12. Kevin Huntley, Johnson U2, 16.545; 13. Kenny Jacobs, Ashworth 92, 16.548; 14. Frankie Kerr, Shoff 23s, 16.558; 15. Lance Dewease, Dyer 461, 16.577; 16. Rocky Hodges, Holbrook 8H, 16.623; 17. Keith Kauffman, Apple 12, 16.624; 18. Kelly Kinser, Kinser 4K, 16.634; 19. Mark Richard, Kronenburg 5k, 16.678; 20. Daniel Coggeshell, Coggeshell 3, 16.710; 21. Todd Shaffer, Beam 88, 16.727; 22. Ed Lynch, Jr., Lynch 2L, 16.727; 23. Fred Rahmer, Hamilton 77, 16.730; 24. Sarah Fisher, Fisher 9, 16.911; 25. Tom Burns, Burns 7c, 17.057; 26. Doug Zucco, Zucco 69z, 17.086; 27. Brian Ellenberger, Ellenberger 20, 17.162; 28. Bob Felmlee, Felmlee 6, 17.188; 29. James Fisher, Fisher 48j, 17.228; 30. Brian Carlson, SC Motorsports 18, 17.358; 31. Tom Quarterson, Brest 16, 17.497; 32. Bill Bailey, Mihalcak 28, 17.552; 33. Jamie Smith, Smith 5, 17.657; 34. Frank Stella, Stella 19, 17.681; 35. Arnie Kent, Kent 18, 17.840; 36. Andy McKisson, McKisson 0, 17.926; 37. Brian Kaltredier, Kaltreider 22, 18.207; 38. Mike Zeiter, Zeiter 4Z, 18.223; 39. Barry Ruble, Ruble 63, 18.239; 40. Mike Lutz, Kerr 32, 18.291; 41. Matt Henninger, Preston 1p, 19.213; 42. Dennie Kapuchuck, Kapuchuck 60, 19.560; 43. Mike Henshaw, Henshaw 71, 19.723; 44. Jerry Frew, Frew 4f, NT.
Southwest Expressline Heat (8 laps): 1. Todd Shaffer 2. Kauffman 3. K. Jacobs 4. Blaney 5. C. Fisher 6. Gobrecht 7. Burns 8. J. Smith 9. J. Fisher 10. Henninger 11. Kaltreider.
ButlerBuilt Heat (8 laps): 1. Lynch 2. Dollansky 3. Lasoski 4. Kerr 5. Kinser 6. George 7. Zucco 8. Carlson 9. Stella 10. Kapuchuck 11. Zeiter.
Heat (8 laps): 1. D. Jacobs 2. Rahmer 3. Gurley 4. Ellenberger 5. Kent 6. Ruble 7. Henshaw 8. Richard 9. Dewease 10. Shepard.
Heat (8 laps): 1. Huntley 2. S. Fisher 3. Hodges 4. D. Smith 5. Coggeshell 6. Tim Shaffer 7. Felmlee 8. Bailey 9. Lutz 10. McKisson 11. Frew.
Commercial Truck & Trailer Dash (4 laps): 1. C. Fisher 2. Shepard 3. Blaney 4. Dollansky 5. Gurley 6. D. Smith.
Action Sportswear-Indy C Main (10 laps): 1. Shepard 2. Dewease 3. Lutz 4. Zeiter 5. Stella 6. Kapuchuck 7. McKisson 8. Henninger 9. Frew.
Outerwears Pre-filters B Main (12 laps): 1. Shepard 2. C. Fisher 3. Gobrecht 4. Dewease 5. George 6. Coggeshell 7. Richard 8. Kinser 9. J. Smith 10. Lutz 11. Ruble 12. Kent 13. Stella 14. Henshaw 15. Zucco 16. Felmlee 17. Bailey 18. Kapuchuck 19. Carlson 20. Burns.
A Main (40 laps): 1. Blaney 2. C. Fisher 3. Dollansky 4. Kerr 5. K. Jacobs 6. Lynch 7. Lasoski 8. Shepard 9. Todd Shaffer 10. Hodges 11. Dewease 12. Gobrecht 13. Rahmer 14. George 15. Kauffman 16. Huntley 17. Gurley 18. D. Smith 19. Coggeshell 20. D. Jacobs 21. S. Fisher 22. Ellenberger.
Current Points United Expressline All Star Sprints: 1. Dale Blaney 4475; 2. Frankie Kerr 3972; 3. Kevin Huntley 3926; 4. Dean Jacobs 3859; 5. Danny Smith 3796; 6. Tim Shaffer 3785; 7. Craig Dollansky 3656; 8. Van Gurley, Jr. 3639; 9. Brian Carlson 3096; 10. Jeff Shepard 2857.