Subscribe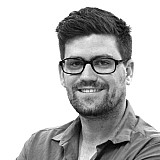 Jason White has taken over the lead of the GT2 class at Targa Tasmania, as the battle at the front between he and Matt Close continues.
The pair have been trading the lead throughout the first three days of the event, White ending up on top overnight for the first time after emerging from today's final stage in front.
"We're feeling more comfortable in the car each day and trying not to extract too much from it to the detriment of the tyres," White said.
"We're going to try some unorthodox suspension adjustments and alignment settings tonight, which we think will prolong the life of the front tyres in particular.
"We're fairly confident the changes we're going to make will allow the tyres to make it to the end."
The gap between White's Dodge Viper and Close's Porsche is just six seconds.
In the Classic Handicap class, Peter Ullrich has extended his lead to over a minute, while Steve Glenney has moved into P1 in the Four-Wheel-Drive class.
Class Standings – Day 3
Wrest Point GT2
1. Jason White/John White, 2016 Dodge Viper ACR Extreme
2. Matt Close/Cameron Reeves, 2015 Porsche GT3, +6s
3. Craig Dean/Alessandro Gelsomino, 2015 Ford Mustang Shelby GT, +4m59s
Shannons Classic
1. Peter Ullrich/Sari Ullrich, 1963 Jensen CV8
2. Leigh Achterberg/Greg Fitzgerald, 1982 Porsche 944, + 1m11s
3. Paul Freestone/Christine Freestone, 1960 Aston Martin DB4, +2m55s
Country Club GT4
1. Steve Glenney/Tim Kulhanek, 2008 Subaru STI
2. Ben Manion/Aleshia Penney, 2010 Subaru WRX STI Spec C, +24s
2. Tony Quinn/Naomi Tillett, 2014 Lamborghini Huracan, +37s
Shannons Classic GT
1. Jon Siddins/Gina Siddins, 1970 Datsun 240Z,
2. Kim Barwick/Damien Grimwood, 1984 Holden VK Group C, +3m43s
3. Barry Faux/Thereza Mihajlovic, 1985 Mazda RX-7, +4m47s
Spirit of Tasmania and Duttons Garage Early Modern
1. Andrew Bollom/Lee Challoner-Miles, 1995 Mazda RX-7
2. Mark Balcombe/Brian Foster, 1995 Mazda RX-7 SP, + 17s
3. Stephen Thatcher/Kelly Handley, 1994 Nissan ATTKD Select R SP, +45s
RDA Brakes Modern
1. Chris Crowe/Gavin Smith, 2004 HSV Coupe 4,
2. Brendan Winterbourn/Anthony Chudleigh, 2011 Mitsubishi Evolution X, +41s
3. Gregory Burrowes/Rhonda Burrowes, 2009 Mitsubishi Evolution X, +1m32s
Shannons Vintage
1. Wayne Clark/Trevor Berriman, 1938 Dodge Speedster Special
2. Graham Copeland/Josh Herbert, 1936 Desoto Special, +1hr44m48s
Budget GT Sports Trophy
1. Jeff Beable/Nerida Beable, 2000 Nissan Skyline GT-R N1
2. Jordan Bridge/Debbie Bridge, 2004 Subaru WRX STi, +3m59s
3. Martin Duursma/Richard Wodhams, 2013 Lotus Exige S V6, + 4m53s

Budget TSD Trophy
1. Gerard Knapp/Roger Campbell, 2005 Alfa Romeo GT, 64pts
2. Brian Marshall/Justin Marshall, 2011 Volkswagen Polo GTI, 67pts
3. Darryl Marshall/Andrew Marshall, 2002 Ford Falcon Ute Pursuit 250, 70pts