Get alerts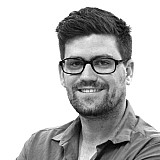 Matt Close leads the GT2 section after a drama-filled opening day of the 2016 Targa Tasmania.
Porsche driver Close holds a three-second lead over Dodge Viper driver Michael Pritchard, with HSV GTS driver Toby Gill 10 seconds further back in third.
"I know it sounds like a terrible cliché, but we're really focussed on what we are doing and letting the results take care of themselves," Close said.
"Since we won Targa High Country [last November], we made a few wheel alignment and other adjustments to manage our tyre wear a bit better, but there's not much else you can do with the new rules."
The standings could, however, had been significantly different. Five-time Targa winner Jason White, in his brand new Dodge Viper, copped a 60-second penalty on the warm-up stage for going 0.8s faster than what was permitted.
He was fastest when the competitive running kicked off, but sits 57 seconds behind Close thanks to the penalty.
In the Classic Handicap class, Peter Ullrich leads the way in his Jensen CV8, ahead of Andrew White's Volvo 122S.
Josh Hilton and Adam Spence, meanwhile, share the lead of the four-wheel-drive standings.
Class Standings – Day 1
Wrest Point GT2
1. Matt Close/Cameron Reeves, 2015 Porsche GT
2. Michael Pritchard/Gary Mourant, 2016 Dodge Viper ACR, +3s
3. Toby Gill/Mathew Rickards, 2016 HSV GTS, +13s
Shannons Classic
1. Peter Ullrich/Sari Ullrich, 1963 Jensen CV8
2. Andrew White/Ashley Yelds, 1961 Volvo 122S, +6s
3. Paul Freestone/Christine Freestone, 1960 Aston Martin DB4 Classic, +7s
Country Club GT4
=1. Joshua Hilton/Rodney Vanderpoel, 2008 Nissan GT-R R35 GT4
=1. Adam Spence/ Ross Hynd, 2011 Nissan GT-R R35 GT4
3. David Ayers/Stuart Benson, 2011 GT-R GT4, +2s
Shannons Classic GT
1. Matthew Cardinaels/Jason Page, 1972 Datsun 240Z
2. Peter Nunn/Keith Johnstone, 1985 Porsche 944 Turbo, +2s
3. Kim Barwick/Damien Grimwood, 1984 Holden VK Group C, +6s
Spirit of Tasmania and Dutton Garage Early Modern
1. Alan Roe/Michael Lloyd, 2000 Mitsubishi Evolution 6.5 RS
2. Stephen Thatcher/Kelly Handley, 1995 Nissan ATTKD Select R SP, +5s
3. Liam Howarth/Larry Howarth, 1995 Nissan Skyline GT-R V-Spec, +7s
RDA Brakes Modern
1. Simon Cilento/Karinne Cilento, 2005 Porsche 911 Turbo S
=2.Kerry Luck/Adam Colgrave, 2004 Porsche 911 GT3, +4s
=2.Roderick Neville/Myles Neville, 2004 Mitsubishi Evolution VIII, +4s
=2.Gregory Burrowes/Rhonda Burrowes, 2009 Mitsubishi Evolution X, +4s
Shannons Vintage
1. Wayne Clark/Trevor Berriman, 1938 Dodge Speedster Special
Budget GT Sports Trophy
1. Jeff Beable/Nerida Beable, 2000 Nissan Skyline GT-R N1
2. Jordan Bridge/Debbie Bridge, 2004 Subaru WRX STi, +19s
3. Martin Duursma/Richard Wodhams, 2013 Lotus Exige S V6, +20s
Budget TSD Trophy
1. Brian Marshall/Justin Marshall, 2011 Volkswagen Polo GTI, 14pts
2. Gerard Knapp/Roger Campbell, 2005 Alfa Romeo GT, 17pts
=3. Darryl Marshall/Andrew Marshall, 2002 Ford Falcon Ute Pursuit 250, 18pts
=3. Alan Gluyas/Heather Gluyas, 2012 Toyota 86 GTS, 18pts