Get alerts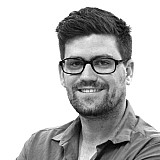 Matt Close continues to lead the GT2 class at the 2016 Targa Tasmania, despite a concerted challenged from five-time winner Jason White.
White, who was hampered by a 60-second penalty yesterday, was rocketed back into contention when his penalty was removed ahead of today's stages. He then seemed to take control of the rally, building an eight-second lead before the final stage of the day.
But overnight leader Close hit back, moving ahead by two seconds at the close of play.
"I'm really glad Jason had his penalty taken away. That's not how you want to duke it out," said Close.
"We're trying to look after our tyres early because it looks like it's going to be a fairly dry event.
"I don't want to ruin my front tyres by getting drawn in to trying to win it on Day 1."
In the Classic Handicap class, Peter Ullrich has stretched his lead to 49 seconds.
Ben Manion, meanwhile, holds a five-second lead over Tony Quinn in the Four-Wheel-Drive class.
Class Standings – Day 2
Wrest Point GT2
1. Matt Close/Cameron Reeves, 2015 Porsche GT3
2. Jason White/John White, 2016 Dodge Viper ACR Extreme, +2s
3. Craig Dean/Alessandro Gelsomino,2015 Ford Mustang Shelby GT, +2m4s
Shannons Classic
1. Peter Ullrich/Sari Ullrich, 1963 Jensen CV8
2. Andrew White/Ashley Yelds, 1961 Volvo 122S, + 49s
3. Leigh Achterberg/Greg Fitzgerald, 1982 Porsche 944, + 55s
Country Club GT4
1. Ben Manion/Aleshia Penney, 2010 Subaru WRX SYi Spec C
2. Tony Quinn/Naomi Tillett, 2014 Lamborghini Huracan, +5s
3. Brent Coleman/Garry Coleman, 2015 Subaru WRX STI, +11s
Shannons Classic GT
1. Matthew Cardinaels/Jason Page, 1972 Datsun 240Z
2. Jon Siddins/Gina Siddins, 1970 Datsun 240Z, + 48s
3. Craig Haysman/Julie Boorman, 1979 Triumph TR7 V8, +55s
Spirit of Tasmania and Duttons Garage Early Modern
1. Alan Roe/Michael Lloyd, 2000 Mitsubishi Evolution 6.5 RS
2. Mark Balcombe/Brian Foster, 1995 Mazda RX-7 SP, + 1m8s
3. Andrew Bollom/Lee Challoner-Miles, 195 Mazda RX-7 SP, +1m55s
RDA Brakes Modern
1. Roderick Neville/Myles Neville, 2004 Mitsubishi Evolution VIII
2. Chris Crowe/Gavin Smith, 204 HSV Coupe 4, +39s
3. Gregory Burrowes/Rhonda Burrowes, 2009 Mitsubishi Evolution X, +40s
Shannons Vintage
1. Wayne Clark/Trevor Berriman, 1938 Dodge Speedster Special
2. Graham Copeland/Josh Herbert, 1936 Desoto Special
Budget GT Sports Trophy
1. Jeff Beable/Nerida Beable, 2000 Nissan Skyline GT-R N1
=2. Jordan Bridge/Debbie Bridge, 2004 Subaru WRX STi, +1m55s
=2. Rob Oshlack/Neysa Ellison, 2010 Ford Focus RS Mark II, + 1m55s

Budget TSD Trophy
1. Alan Gluyas/Heather Gluyas, 2012 Toyota 86 GTS, 17pts
2. Darryl Marshall/Andrew Marshall, 2002 Ford Falcon Ute Pursuit 250, 19pts
3. Hisao Emi/Kohei Kusaka, 1972 Toyota Corolla Levin, 21pts