Get alerts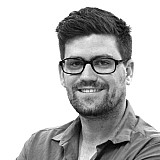 Four-time Australian Rally Champion Simon Evans will make his debut in a title-winning Honda Jazz in Canberra next month.
Evans' family-run team has acquired the two Jazz rally cars that made up Honda's factory team until the end of the 2013 season, after which the brand withdrew from Australian rallying.
Evans will move from his out-dated ex-factory Honda Civic to the newer car in time for Round 2 of the championship in Australia's capital city.
Interestingly, the Jazz already has some significance to the Evans family; Simon's younger brother Eli won two ARC titles in one of the Jazzes as a factory Honda driver in 2012 and 2013.
According to Simon Evans, it will take some time to adjust to the Jazz, but he expects it to be a step up from the Civic.
"No way am I expecting to come out in Canberra in the Jazz and blitz everyone," he said.
"It'll take time to set it up for the way I drive.
"It's definitely lighter, and we're going to have more power, so it's definitely going to tick all the boxes but it's still going to be a massive fight with guys like Eli and Molly [Taylor]."