Get alerts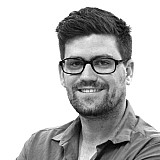 Hot on the heels of taking her first Australian Rally Championship heat win, Molly Taylor says her gender doesn't change her approach to her job.
After a stint in Europe, Taylor has returned to Australia campaign a Renault Clio R3 in the ARC alongside co-driver Bill Hayes.
And at the first round in Western Australia, she made history by becoming the first woman to win an ARC heat, beating Eli Evans to Heat 1 honours.
According to Taylor, the win is an important step for her to be respected as a contender, not seen as a token female.
"It's incredibly important to me to earn respect for the job you are doing, regardless of whether you are male or female," she said.
"I've never been treated any differently to anyone else in rallying because I'm a female. We're all out there trying to win, we're all out there driving the exact same roads, and as soon as you let something else influence you then you're not doing the best you can.
"Being a girl doesn't change anything for me. I'd still be approaching my rallying exactly the same way if I was racing another girl as I do racing against all the guys.
"We all want to win, we don't really care that much who is in the car ahead or behind us."