Subscribe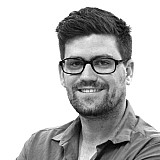 Harry Bates, son of Australian rallying royalty Neal Bates, will make his ARC debut at his home event in Canberra this weekend.
Bates Junior will drive a Neal Bates Motorsport-run Toyota Corolla Sportivo, with experienced co-drive John McCarthy by his side.
Despite growing up in a rally-mad family, this weekend Capital Rally will be just Bates' third proper event, and first as a driver at ARC level. He has competed in one ARC event before, co-driving for his father Neal at Rally Queensland in 2013.
According to Bates, his inexperience means he's not feeling any pressure to live up to the family name straight away.
"People often say things like 'rallying's in your genes' and I laugh it off," said Bates.
"Canberra will actually be only my third proper rally, ever."
"Rallying has always been a part of my life obviously with Dad, but it wasn't something I was interested in until after I finished year 12."
"I'm ready and prepared, but still apprehensive too. It's my first ARC as a driver, but I'm not feeling any added pressure as the son of Neal Bates."
Neal Bates' long-time co-driver Coral Taylor has some insight into the younger Bates' ability, having sat next to him at a couple of previous events.
"He's just a very naturally gifted driver," said Taylor.
"I think people imagine Harry has been out driving in the forests with Neal for years and years, but that couldn't be further from the truth. I think they've competed on a couple of hillclimbs together and maybe a couple of small club rallies, and that's truly about it."