Get alerts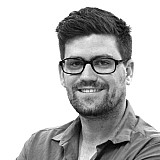 Australian Rally Championship driver Justin Dowel has called for the sport's top teams to show leadership and invest in new cars as the series moves into a new technical era.
Dowel debuted his new Hyundai i20 prototype rally car at last weekend's Capital Rally in Canberra, the car falling under the new-for-2016 G4 regulations that were announced yesterday, along with the 'Maxi' AP4 class.
While the new regulations are a solid step forward for the Australian rally scene, Dowel says it will take investment from top teams if rallying is to return to its heyday in the country.
"We need the best teams out there to invest in these new cars and show the rest of the sport how these cars can work," Dowel said.

"There are no manufacturers out there, like in the old days with Subaru and Mitsubishi, building new cars every year and then selling them down to the next level of competitors anymore. That's why we've ended up with a sport full of 10, 15, even 20-year-old cars still making up the bulk of the field.
"We've got to reinvigorate the sport. The thing is the sport is going to get dull very quickly if you continue to run the same cars.
"So the top teams need to make sure we're updating our cars and then passing those cars along to the other privateers and lower budget teams so they can continue to progress into better cars as well."
Dowel added that the new G4 regulations, which essentially allow Group N cars to be modified to different body shapes, should help breath new life through new machinery into the sport.
"There are options out there to take existing technology in all our cars and put it into new body shells," he said.
"Our Hyundai is an Evo X underneath. Richie Dalton is looking at buying a current-spec Ford Fiesta body shell that he'd be able to bolt all of his Evo 9 running gear straight into.

"From his point of view that's terrific; he can spend $30,000 to $40,000 buying an exciting, new body shell and using everything else he already owns, instead of looking at spending $200,000 on a brand new car.
"The only things on my Hyundai that don't fall under the PRC regulations are the body kit, the rear wing, and the rear cross member. That's it! ]
"I know new cars and regulations can scare some people, and it's easier to stick to the old 'tried and trusted' machinery, but seriously if you know how to work on an Evo then you could work on my Hyundai without an issue in the world."