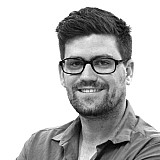 The Australian Rally Championship has released its 2016 schedule.
With the confirmation of the World Rally Championship schedule overnight, the ARC has followed suit and revealed it's own '16 calendar, which will start in Western Australia in April and finish at Rally Australia in November.
The Quit Forest Rally will again be the opening round on April 22-24, followed by the National Capital Rally in Canberra between May 27-29.
The Asia-Pacific championship round in Queensland will be held on the middle weekend in June, before the penultimate round in South Australia on September 9-11.
The season will come to an end at Australia's WRC round between November 17-20.
The Rally Oz date is bad news for a planned round at Ballarat in rural Victoria, with a date clash meaning it now can't go ahead. Plans are now underway to make it the opening round of the 2017 ARC schedule.