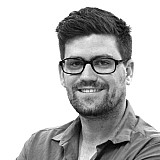 The Australian Rally championship has revealed a draft version of its technical regulations for the 2016 season.
The draft regulations centre around the new generation four-wheel-drive AP4 class, which will be shared between Australia and New Zealand, as well as out-lining the concept for another new four-wheel-drive class, to be known as G4.
The AP4 regulations cater to 'Maxi' rally cars, originally developed by Baratec in Argentina, which consist of a modified body shell with set dimensions, and a control kit of parts. The cars will be powered by a 1600cc turbo engine with a 34mm restrictor.
The G4 regulations, meanwhile, will allow teams to turn a current two-wheel-drive production car into a PRC-style four-wheel-drive rally car, using parts –including the engine and transmission – from a donor car. The cars will also have a 34mm restrictor on the turbo, but will be powered by 2000cc engines.
Put simply, the G4 rules are similar to the Group N(P) regulations that allowed Neal Bates Motorsport to build and run Group N-spec Toyota Corollas in the mid-to-late 2000s. 
"We have designed the AP4 regulations to reflect the concept of FIA R5/S2000 category vehicles but at significantly lower cost," explained ARCom chairman Colin Trinder.

"The current generation of PRC/FIA Group N spec cars have served our sport incredibly well for almost 20 years, but since 2013 the FIA has moved away from these categories, adopting more 'race-car' like R formula cars.
"We've looked closely at the R category vehicles and concluded that at the top end it just too costly for rallying in Australia and New Zealand.

"However, we believe that in both the AP4 and G4 regulations we will have the ability to incorporate a lot of the elements of the FIA cars at a much lower cost point for competitors.

"Australia and New Zealand agreed that it would be silly for each country to develop its own interpretation of the FIA's R category when we all face the same problems – an ageing fleet of existing cars and potentially unmanageable costs to develop new generation FIA-compliant cars.
"We hope that our combined efforts with these regulations will foster development of this category and cooperation across the Tasman for the good of both our championships."