Subscribe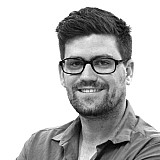 One of two new RallyX championships planning on re-launching the sport in Australia looks destined never to get off the ground, with Rallycross Australia losing its deal with Motorcycling Victoria to use the Broadford circuit.
The Rallycross Australia series was set to be based out of the Broadford circuit, which is owned by Motorcycling Victoria.
However, following the series' official launch last week, MCV has now announced it won't be allowing Rallycross Australia to race at the venue.
"It is the decision of the MC Board not to continue to host rallycross events in the future," read the statement from MCV CEO Wayne Holdsworth, who then went on to add the decision was based on "financial risk associated with track maintenance and potential track damage bringing the requirement to resurface", and "reputational damage with the current majority user groups."
Rallycross Australia issued its own statement, with series chairman Bob Watson expressing bitter disappointment at MCV's decision.
"It is bitterly disappointing," he said.
"Broadford would have been an ideal venue for rallycross, but a change of attitude by new track management turned the tide against us.
"I am grateful for the support we have received from CAMS and the rally and autocross communities and I deeply regret that we cannot proceed".
There is still hope for the sport in Australia, with the rival Extreme Rallycross Championship recently announcing that its seven-round series will kick off at Lakeside Park in Queensland on the first weekend in September.