Get alerts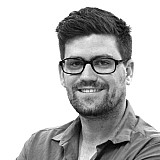 Queensland Raceway owner John Tetley defended the safety standards at his circuit as part of the official inquest into Sean Edwards' death.
Earlier in the four-day inquest, which ended on Thursday, concerns were raised over the state of the circuit's gravel traps, and whether or not they could have played a part in the tragic accident which cost Edwards his life.
However Tetley defended the safety standards at Queensland Raceway, telling the inquest in Brisbane that the gravel traps were appropriately curated before the crash.
"That corner would have had a million, one and a half million car passes, and nobody has penetrated that barrier on their wheels," Tetley said.
"Every other vehicle that had been in there had been pulled up before the back wall, with one exception."
The car's brakes were also been called into question during the inquest, with suggestions that Edwards had complained that the brake pedal was soft the evening before the crash.
Edwards, then a promising young sportscar driver, was killed when he was the passenger in a Porsche 996 GT3 car at Queensland Raceway in October 2013.
The driver of the car, Will Holzheimer, was excused from his scheduled appearance at the inquest on Thursday on psychological grounds. He has submitted a sworn statement revealing he has no recollection of the crash.