Subscribe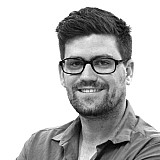 Porsche Cars Australia has launched a junior development programme, which will support a young driver in the GT3 Cup Challenge series.
The programme will offer more than $40,000 support to a driver under the age of 23 for the 2016 GT3 Cup Challenge season, with entry fees, race suits, mentoring, and media and fitness training all provided. Pirelli will also play a part, offering a full season's allocation of tyres for free.
"Globally, Porsche promotes young driving talent through its one-make series – GT3 Cup Challenge and Carrera Cup. We have seen many young drivers follow this path, however it is Earl Bamber who best represented this pathway; a journey which included GT3 Cup Challenge, Carrera Cup, Porsche Supercup and the 2015 Le Mans victory," said Porsche Cars Australia Motorsport Manager Kurt Sakzewski.
"The programme will see one young driver compete in the GT3 Cup Challenge series for 2016 with future plans to expand the scholarship into Carrera Cup with, potentially, multiple Porsche Juniors."
Porsche has named the programme after the late Jamey Blaikie, the man who was first responsible for bringing one-make Porsche racing to Australia.
"Jamey was a friend to many and the reason why Porsche has such a strong motor racing presence in Australia," added Sakzewski.
"Carrera Cup racing in Australia was his vision and he oversaw Porsche one-make racing in this country for over a decade.
"Jamey was also a strong believer in promoting young talent and did much behind to scenes to help young racers further their careers. We believe this scholarship is a fitting on-going tribute to the memory of Jamey."
Applications are now open for the 2016 season.