Subscribe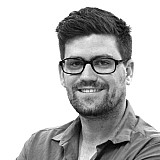 Lee Holdsworth will replace Scott McLaughlin alongside Stephen Grove at the Porsche Carrera Cup Pro-Am at Sydney Motorsport Park later this month.
McLaughlin was slated to partner with Grove at the Rennsport Pro-Am, but will miss out thanks to a trip to Sweden with the Volvo V8 Supercars squad.
Grove has elected to give Team 18 V8s star Holdsworth the drive instead, as he looks to add to his 2014 Pro-Am success.
"When Scotty told me he had duties with Volvo in Sweden that same weekend it was important that we went out and got the right person," Grove said
"They obviously had to be quick but needed to have the personality to fit into the team like Scotty does and Lee was the natural choice.
"We tested last week and he was as quick or quicker than anyone there on the day. His ability to adapt to the car was incredible – within three laps he was right on it."
For Holdsworth the call-up means a belated Carrera Cup debut, three years after bad weather stopped him travelling back from Austin in time for the 2013 Pro-Am, which he was set to take part in.
"It's always good to drive in other categories, especially a great category like Porsche Carrera Cup Australia," Holdsworth said.
"They are an amazing car to drive and the grip they have is incredible. You can push to the limit and get rewarded and you can be aggressive and attacking driving the car.
"It's like driving a go-kart – they're stiff and you feel every bump and dip in the track.
"V8 Supercars is my main priority and what I focus on during the year but to do some driving outside of that is always fun and a chance to try your hand at something else."