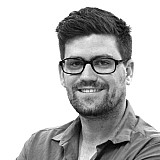 Former Erebus V8 Supercars driver Ash Walsh has confirmed that he will race full-time in the Porsche Carrera Cup this season.
Walsh is out of a V8 drive for 2016 after Erebus opted to give its second seat to Aaren Russell. However, he won't be sitting on the sidelines for the year thanks to a Carrera Cup deal with front-running squad Sonic.
He will drive the same car that Nick Foster won the 2015 Carrera Cup title with, Walsh testing it for the first time at Phillip Island yesterday.
"Driving the Carrera Cup car for the first time was an eye opener and very different to the V8 Supercar," said Walsh.
"It has less power than the V8, the balance is completely different with more weight towards the rear and the tyres have incredible grip.
"Much of the test was driving on old tyres getting used to driving the Porsche.
"I'm looking forward to getting back to that feeling of enjoying my motor racing again in 2016 and hopefully win some trophies along the way.
"From what I've seen of Carrera Cup last season, it's certainly a very competitive championship with a lot of good young drivers. I know it's going to take a lot of work to get up to speed but I'm looking forward to the challenge."