Get alerts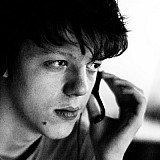 Former Formula 1 driver Ralf Schumacher will partner Mercedes DTM squad's former technical director Gerhard Ungar in running a team in ADAC F4.
Schumacher joins Ungar in managing the HTP Junior Team, which had sealed title in the inaugural 2015 season of the series.
The team ran champion Marvin Dienst alongside Dutchman Janneau Esmeijer and German girl racer Carrie Schreiner.
"Both of us have always wanted to create a team and help young talents on their way to the top," said Schumacher. "This year we decided to lead the F4 team together.
"It is important to us to give young talents a solid platform. Therefore we plan to grow our talent project beyond F4 in the near future."
The team will now move to Schumacher's home town Kerpen, where both Ralf and his seven-time Formula 1 World Champion brother Michael first started in karting.
Schreiner had previously announced that she re-signed with HTP for the 2016 campaign.
Schumacher had been involved with the Mucke squad in the recent years, co-running the RSC Mucke Motorsport GP3 entry in 2010 and 2011 and taking on a managerial role in its DTM efforts for Mercedes.
However, he appears to have since split with the team, which also races in ADAC F4.