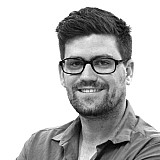 Pedro Piquet will return to New Zealand first thing next year to compete in the Toyota Racing Series.
The youngest son of three-time Formula 1 World Champion Nelson Piquet tried to compete in the series back at the beginning of 2014, but his campaign was cut short after two rounds when what is believed to be an age-related issue was found with his competition licence.
Piquet, 17, is now set to return to New Zealand for a full five-round TRS campaign with M2, as he prepares for his maiden season in European Formula 3 on the back of winning his second Brazilian F3 title.
"I am excited to return to New Zealand," said Piquet
"I enjoyed my brief experience of TRS last time as a young rookie, but now I want to compete to win the championship before I go to Europe."
The 2016 TRS season kicks off at Ruapuna in the middle of January, and concludes with the New Zealand Grand Prix at Manfeild a month later.
According to series boss Barrie Thomlinson, Piquet will be one of the title contenders.
"As a young 15-year-old [Piquet] impressed me with his relaxed, quiet approach," said Thomlinson.
"His time spent in the Brazilian Formula 3 series will have honed his skills, I expect that he will arrive well prepared and ready to challenge for the title."