Subscribe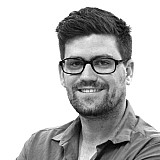 Shannons Nationals boss Rob Curkpatrick has explained the reasons why the Confederation of Australian Motor Sport will take over the series from next year.
Following a controversial review of motor racing in Australia, CAMS has decided to cut back the amount of categories that will be able to run nationally from next year onwards. And as part of that review, the sport's governing body has decided to take control of the popular and successful Shannons Nationals series.
It is expected that the number of categories on the Shannons bill will drop under CAMS rule, as will the number of rounds.
A challenging road ahead
Rob Curkpatrick, the man largely responsible for the growth of the Shannons Nationals over the last decade, says the future of the series will be vastly different.
"CAMS taking over the overall management of the business certainly wasn't part of the long-term plan at the start of this year, however it was clear that it was what was in their best interests and worked towards their overall plan for the sport," said Curkpatrick, who will step down once CAMS takes over.
"They expressed a desire to have a larger involvement in the operation of the series and after a lengthy period of discussion it has been agreed that they will take over commencing from 2016.
"CAMS are inheriting a series with a great reputation and also a great history and my personal hope is that they do it justice.
"Next year's landscape will look different to what it has for the last 10 years and represents a challenge for everyone involved in the sport."
Curkpatrick "proud" of Nationals legacy
Curkpatrick says he is proud of what the Shannons Nationals has been able to achieve over the last decade, and what it has done to help Australian motor racing.
"I am very proud of what we have accomplished with the Shannons Australian Motor Racing Nationals across the past 10 years and, by the end of this year, 91 rounds," he said.
"The Nationals were formed out of a period of extreme instability in national-level motorsport, outside of the V8 Supercars program, that had seen Super Touring, PROCAR and the AMRS all come and go in rapid succession and a group of categories and competitors all struggling with no real direction.
"We introduced stability, a sound business model for not only our business but the categories and competitors involved.
"We didn't have a lot of money to spend and we took a 'less is more' approach when it came to getting out and about. The categories, the drivers and the teams often took the headlines over the series as a whole and that was fine.
"In recent years our brand has gotten stronger and the profile has continued to raise and that's also been satisfying because when people start accepting a series as 'part of the furniture' it's a sign that you're there.
"Over the years we have achieved a lot and helped a lot of categories operate and in some instances, survive."