Subscribe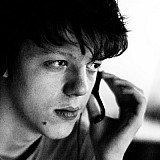 MSA Formula racer Louise Richardson is aiming for a career in endurance racing, in particular working towards a long-term goal to take part in the legendary 24 Hours of Le Mans.
The 22-year-old, who is among the most successful female drivers on the current British motorsport scene, races in MSA Formula with family-run team Richardson Racing.
But despite currently driving in a junior single-seater series, she said she is pursuing a different career trajectory.
"I'd love to do single-seaters but it's just so expensive - unless you've got a big sponsor behind you, you're going to struggle to make a career out of it," she said.
"So, really, I'd love to do Le Mans. But I've obviously got to try and get some endurance experience first. We'll see what we can find in GT racing next year."
Richardson has so far endured a difficult season in the newly-established MSA Formula category, posting three top-five finishes and a maiden podium at Croft, but only breaking into the top ten once in the other rounds.
Having raced in cars since 2009 – with numerous wins in Ginetta Juniors and the Ginetta GT Supercup – she only made her open-wheel debut last year with a part-time campaign in British Formula Ford, which yielded a Scholarship class win and several class podiums.
"Last year it started off more as a bit of a diversion, just getting some experience," she explained. "Understanding how single-seaters work and driving them really sets you in good stead if you want to get into endurance racing, which is what I want to do."
The oldest driver on the MSA Formula grid by a full two years, Richardson admitted that the transition to single-seaters has been tough, but said her and the team are "getting there".
"Based on Croft, I'd like to get a race win", she said. "So hopefully we can get our Croft pace back and really fight for the podiums again."