Get alerts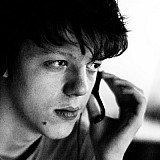 Harrison Newey, son of Formula 1 engineering legend Adrian, has secured on overdue first win in formula racing.
Newey, 17, converted pole position into a victory in a BRDC F4 race at Donington, leading every lap on the way.
But it didn't come easy for the youngster, who had previously started on pole on two other occasions this season, yet both times couldn't deliver a win.
On this occasion, he nailed the start and comfortably led early on but soon had teammate and champion-elect Will Palmer on his tail.
Despite his late efforts, Palmer ended up three tenths short of his ninth win of the season, with Newey picking up his maiden victory instead.
The win allowed BRDC F4 rookie Newey to close in on Tom Jackson for the runner-up spot in the championship with five races to go.