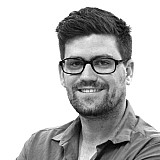 The new-for-2017 Formula Thunder 5000 category has its first confirmed team, with a legendary name in Australian single-seater racing set to take part.
Malcolm Ramsay, the man behind the Birrana team, will run a car in the retro-style series's first season next year, reviving a long history in Aussie open-wheeler racing that includes building Formula Ford and Formula 2 cars in the 1970s, and dominating the Formula Holden category in the 1990s.
"I'm excited by the prospect," said Ramsay.
"At last, an open-wheeler with real muscle, which will provide drivers with a real challenge – if you can put one of these on pole, you will have earned it.
"I can't wait to be part of it – it has certainly provided the impetus to reignite our interest.
"It's a credit to [category creator] Chris Lambden to have come up with the concept and turned it into reality. Now we just need other serious teams and drivers to join us, for what I believe will be a terrific formula and series."
The news comes off the back of the first real test at Phillip Island, where the prototype car was near outright lap record pace and ran for the best part of 70 laps without issue.
"That was a super day for the team," said Lambden.
"Both the pace and reliability of the car are meeting our expectations, as well as the sight and sound.
"As Malcolm says, our job now is to grow the list of confirmed participants as soon as we can, to the point where we can commence a car build. Having someone of his open-wheeler pedigree so enthused and supportive is just great – what better endorsement could you have?"