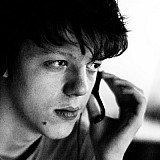 Colton Herta, son of IndyCar race winner Bryan, will continue racing in the United Kingdom in 2016, having committed to the BRDC F4 series.
Herta, 15, will continue with Carlin - the squad that took him to four wins and third place overall in the 2015 MSA Formula season.
"Last year was a great start to my European racing career," Herta said. "With Carlin, I was able to learn a lot and finish the season very strong.
"I look forward to carrying that momentum into the new season in BRDC F4."
For the American, the switch to BRDC F4 marks a step up the ladder, with the MSV-run series rolling out a more powerful car for this year - intended to serve as a bridge between the FIA-sanctioned entry-level Formula 4 championships and Formula 3 level.
At Carlin, Herta rejoins MSA Formula champion Lando Norris, with new signing Ameya Vaidyanathan completing the line-up so far.
"I'm so pleased that Colton stays with us for another season," commented Trevor Carlin.
"The progress he made on every level in 2015 was very impressive and by the end of the year he was one of the most consistent drivers in the field. He's a great asset to the team and we have no doubt he will be a frontrunner in 2016."