Subscribe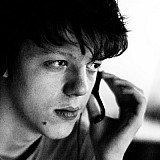 15-year-old American racer Colton Herta, son of IndyCar race winner and team owner Bryan, recorded his first two victories in European junior single-seaters last weekend.
On Sunday, Herta won the second race of the British-based MSA Formula series' round at Snetterton - and then followed it up with his second win a few hours later.
But a milestone triumph was far from a foregone conclusion after Saturday, when Herta led the first race from pole but spun out, eventually finishing ninth.
That put him on reverse-grid front row for race two and, while race leader Jack Barlow had a drive-through penalty hanging over him for jumping the start, he was passed by Herta on-track even before he could serve it.
After a brief safety car period, the American nailed the restart and brought the car home for a first win.
"The other drivers kept me on my toes today," Herta said afterwards. "The team [Carlin] did an incredible job but it was a bit of a chaotic race.
"First, I don't think Jack heard the safety car call over the radio cause he overtook me when it came out. I got my place back, but then there was oil on track at the end of the race - it was crazy."
The path to his second win shortly thereafter was a lot more straightforward as Herta converted a qualifying pole into a lead of 2.5s at the chequered flag.
He admitted this triumph felt better, saying: "Reverse-grid, you know, you sometimes get guys around you that are just learning a bit more and are a bit slower.
"But we finally did it with the top guys and I think that shows what the team can do and what I can do."
Prior to his foray into European single-seaters, Herta was the 2013 Pacific F1600 champion and had two top-five finishes in Road to Indy's USF2000 last year.
He was seventh in the MSA Formula standings heading into Snetterton and has now moved up to sixth place, 84 points behind leader Ricky Collard.
"I just think I wasn't driving very well before and here I started driving a bit better," he said of the breakthrough.
"I mean, the car's been good all year, that hasn't been a problem. But I just think that we finally put everything together."