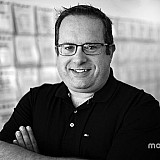 Toyota released a statement on Thursday addressing the announcement this week by Michael Waltrip Racing that it would no longer field teams in NASCAR's Sprint Cup Series after this season.
Here is the statement from Ed Laukes, vice president of marketing, performance and guest experience for Toyota Motor Sales U.S.A.: "We want to thank everyone at Michael Waltrip Racing for a great partnership and for being part of our 'freshman class'– one of the race teams that helped us enter the NASCAR Sprint Cup Series nine years ago.
"Clint Bowyer has been a valuable member of the Toyota Racing family for the past four years, and we will continue to support him, and the rest of the MWR team through the end of the 2015 season.
"We wish everyone associated with the team the best of luck in the future and we look forward to closing out the season focused on competing for a championship."
On Wednesday, MWR announced it had granted Bowyer a release from his contract at the conclusion of the 2015 season.
In addition, co-owners Michael Waltrip and Rob Kauffman announced the MWR organization would not field a full-time entries in the Cup series in 2016.
MWR is the only one of the original three teams left with which Toyota entered Cup series competition in the 2007 season.
Kauffman recently confirmed he would be buying an interest in Chip Ganassi Racing with Felix Sabates.