Get alerts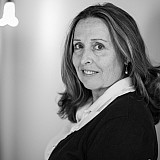 NASCAR Chairman takes to the SiriusXM NASCAR Radio waves to tackle the sport's hot topics
It's been two weeks since NASCAR's top team owners announced the formation of the Race Team Alliance.
RTA chairman Rob Kauffman, majority owner of Michael Waltrip Racing, said the organization's gameplan is to build "stronger teams and stronger teams will make for a better sport over time".
And ultimately, that equates to improving the Big 9's bottom line. While other talking points have slowly been introduced such as the increasing cost of operating in NASCAR, the timing of next year's $8.2 billion television certainly comes into play.
On Monday, NASCAR Chairman Brian France joined SiriusXM NASCAR Radio to address a few hot topics – among them, the RTA. The third generation leader of the sport generally doesn't make an appearance sans agenda.
His message on Monday? NASCAR doesn't think the RTA "was necessary".
"We thought that the benefits that they would arrive at with this association would be much smaller than they do," France said on SiriusXM NASCAR Radio. "But they're smart guys, so they may figure out things that we're not aware of.
"In the interview that I heard - actually with Rob and I have talked to him recently - the idea that they don't know how many employees they have or what the costs are and this is a way to sort of tackle that, that's terrific. We'd certainly want them to get those kind of answers, for sure.
"But the one thing that is central to NASCAR, though, is when you get 'one voice' that would probably be the worst thing that we could ever do is to listen to one voice – even if it were a consensus voice.
"In any decision we ever made that's important, the more people we heard from the better the result. And that will never change in the business model of NASCAR."

NASCAR Chairman Brian France
France reiterated President Mike Helton's theme from July 11 that "it's business as usual" for NASCAR.
He's spoken recently to Kauffman and Rick Hendrick, owner of NASCAR's Sprint Cup juggernaut Hendrick Motorsports and believes the communication between the sanctioning body, the teams and the manufacturers have never been better and "we have to keep building on that and get the best outcome we can".
France added that NASCAR has no intention of altering the current 25 percent of the profit from the TV package to the race teams. Currently, the tracks receive 65 percent and the sanctioning body 10 percent.
"They're set for historical reasons and because it's the right allocation," France said. "Everybody would like to have more, the tracks would, anybody else would. That's natural and I think they've made mention that they don't have any desire to do that.
"The tracks – Daytona Rising being a good example - continue to make big investments in their facilities and they're going to need to rely on the idea that it's business as usual at NASCAR so they continue to put their own capital at risk.
"But we're focused on building better relationships with all the team owners all the time. We don't always get it perfect but our communication is better than ever."
France also mentioned that his appointed competition guru Gene Stefanyshyn and his group were working on the 2015 rules package. He expects the competition to be "tighter, better, more competitive" and "winning will be more and more important" particularly heading into the Chase.
On the topic of next year's schedule, France said he anticipates the release some time in September. 
"It's always tricky to get everyone's interests addressed…but I think we'll be on schedule," France said. "There won't be a dramatic change but there may be some things that are a little different. But that's not unusual."