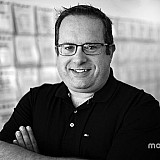 Harrison Burton is ready to take the next step in his budding NASCAR driving career.
Harrison, the 15-year-old son of former Sprint Cup Series driver and now TV analyst Jeff Burton, will make his debut this weekend in the NASCAR K&N Pro Series West.
Harrison will drive the No. 12 Toyota in Saturday's NAPA Auto Parts 150 at All American Speedway in Roseville, Calif.
DEX Imaging, which has sponsored Harrison in Super Late Models, will also sponsor his K&N races.
"I'm proud of what we've been able to accomplish so far. They have been such an incredible supporter of our team and I'm looking forward to taking this next step together," Harrison said.
The three time USAC Quarter Midget National Champion continues to make history being one of the youngest drivers to accomplish the following: pole position qualifying run in his second Late Model race (age 11), two PASS Pro-Late Model wins (age 12), two World Series of Asphalt Pro-Late Model wins (age 13), and three Super Late Model wins (age 14).
Chris Wimmer will return as crew chief of the Harrison's Super Late Model team, while Rich Lushes serve in that role for Burton's K&N races.
"I have had the chance to watch Harrison grow as a race car driver and I'm extremely impressed with his talent," Lushes said. "I look forward to building a great relationship with him and am certain this team will be contending for wins soon."