Get alerts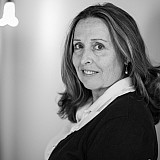 Harrison Burton will pilot a car for HScott Motorsports with Justin Marks in the K&N Pro Series West season finale at Phoenix International Raceway onNov. 12.
Burton, who turned 15 earlier this month, became the youngest driver to ever race in the NKNPSW when he made his debut on Oct. 17 at All American Speedway in Roseville, Calif. Burton qualified 12th and finished 11th in the No. 12 Dex Imaging Toyota fielded by Jeff Burton Autosports.
The three-time USAC Quarter Midget National Champion has honed his skills in Late Models, Pro-Late Models and Super Late Models, where he competed in six of nine CARS events this season. Burton's posted top-five finishes at Southern National Motorsports Park in Kenly, N.C. and Concord (N.C.) Speedway.
The son of former Sprint Cup driver and current NBC Sports analyst Jeff Burton is expected to announce his 2016 plans in the next few weeks.