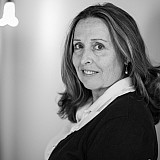 The dust has barely settled at the Monster Mile but DIS is already looking ahead.
Dover International Speedway is increasing its safety initiative – by about six feet.
The track announced on Tuesday that a new catch fence – which has been expanded from 15 to 21-feet – will be in place before NASCAR returns to competition next May.
Construction began on the state-of-the-art structure on Monday, just one day after the running of the AAA 400.
"Because the track is known as a self-clearing racetrack, with steep banking, we are fortunate to have never had a NASCAR vehicle become airborne and hit the catch fence," said Michael Tatoian, executive vice president and COO of Dover Motorsports, Inc. "With that in mind, our current fence served us well.
"But as with anything at our facility, we've been looking for some time to update and improve it. With all of the new technologies and safety advances made in safety fencing, we wanted to do this right."
The new catch fence is the latest of a variety of improvements including the expansion of SAFER barriers and a longer, wider pit road.