Get alerts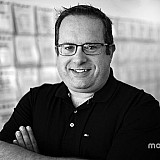 One year on from the Kevin Ward tragedy, Tony Stewart is struggling with form and his NASCAR glory days seem a distant memory. Jim Utter investigates.
The question has hovered over the 2015 NASCAR season nearly since its beginning.
What is wrong with Tony Stewart?
And perhaps more specifically, will he ever be the same?
The answer to the first question is known only to Stewart himself, but the evidence suggests that even Stewart is having difficulty grasping a clear-cut explanation as to his remarkable drop-off in performance this season.
The answer to the second question is a resounding "No." Then again, as Stewart noted in a recent appearance at Texas Motor Speedway, no one should expect him to be.
"I don't think I'll ever be the same from what happened the last two years," he said. "I don't know how you could be. I don't know how anybody could ever be back to exactly the way they were."
This weekend marks the one-year anniversary since a sprint car driven by Stewart struck and killed driver Kevin Ward Jr. at a dirt track in upstate New York on the night before the Sprint Cup Series race at Watkins Glen (N.Y.) International.
Ward, upset at getting wrecked moments earlier, was walking on the track while the race was under caution. The rest is tragic history.
Stewart sat out the race at the Glen and two others before returning to action. A New York grand jury eventually declined to indict Stewart on any charges related to the incident.
The summer before that, Stewart was seriously injured in a dirt track race in Iowa in early August and missed the rest of the 2013 season recovering from a compound fracture of his right leg.
It would be easy to suggest the accident last summer that took Ward's life irreparably changed Stewart in a way that will forever alter his approach to racing.
That's too easy.
Blaming himself for loss of form
Stewart has never been one to shy away from making impulsive decisions and if he wanted to direct the blame on someone other than himself, he could have replaced crew chief Chad Johnston long ago, or any other member of his team for that matter.
In fact, Stewart has repeatedly and publicly stated that the issues of his performance this season rest squarely on his shoulders.
Some of Stewart's most ardent fans believe he is somehow taking the high road and protecting others by putting the blame on himself. Remember, however, this is the same Stewart who had no problems letting go of crew chief Darian Grubb immediately after he helped Stewart win his third Cup series championship in 2011.
Then there has been the undercurrent of whispers this season that Stewart has somehow lost his edge, that perhaps he's just given up on the season – or even worse – his career.
I have covered Stewart since 1998 and not once have I ever believed he has simply "given up."
Yes, Stewart has at times sounded extremely frustrated this season, even exasperated at his performance and his search for the remedy.
His current frame of mind
When I met Stewart at his car following last Sunday's race at Pocono Raceway, in which he earned just his second top-10 finish of the season, the Stewart I interviewed was one pleased with the result and desperately hoping a building block had been laid for even more success in the future.
In fact, despite not having actually raced at Watkins Glen the past two years, Stewart spoke of marking this weekend's race on a calendar – not as a reminder of a tragedy but of his NASCAR career that includes five victories at the Glen.
There are a lot of fans, and even media, who don't much care for Stewart – he's done plenty in his career to irritate a lot of people. I'll not go through the laundry list here.
But on the track, he is without a doubt one of the most talented drivers in motorsports, not just NASCAR.
Will Stewart reclaim his past glory in NASCAR?
I don't know the answer but I suspect his racing career's final chapter is yet to be written.
After all, NASCAR is far better off with a sometimes unruly, obnoxious, even at times condescending Tony Stewart, than it will ever be with an irrelevant one.