Get alerts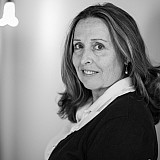 Sunday's Coke Zero 400 will be final play-by-play for the legendary broadcaster
If you're a long-time NASCAR fan, there's no doubt that Barney Hall's racing commentary has been as much a part of your Sunday ritual over the last half-century as church service and family dinner.
For many of us, the 82-year-old Elkin, N.C. native has become a part of our families as well, which is why it's bittersweet that Sunday's broadcast of the Coke Zero 400 on the Motor Racing Network will be Hall's last.
When Hall was interviewed on the TNT pre-race show on Saturday, he called his tenure "one heck of a ride".
NASCAR President Mike Helton announced Hall's shift from the booth during Saturday's drivers meeting which ignited a standing ovation from the competitors.
"For years and years he has spoken to millions of fans and made millions of individual fans of our sport," Helton said.
Before MRN debuted in 1970, Hall honed his radio chops at local stations around the Tar Heel state. He became the first public address announcer at Bristol Motor Speedway when the track opened in 1961 – one year after his Daytona 500 debut. Sunday's Sprint Cup race at Daytona will be Hall's 154th.
In a MRN release, network director David Hyatt said, "Motor Racing Network is 'The Voice of NASCAR' and Barney Hall is the voice of MRN."
Myers Brothers Awards: NMPA Myers Brothers award to Barney Hall
Hall was inducted into National Motorsports Press Association Hall of Fame in 2007. In 2012, NASCAR announced a new award recognizing contributions of journalist in the sport. Not surprisingly, the award was named the Squier-Hall Award for NASCAR Media Excellence honoring Hall and Ken Squier. The following year the legendary broadcasting duo was named the first recipients.
NASCAR's Most Popular Driver Dale Earnhardt Jr. weighed in on Hall's reach on Saturday.
While interviewing him on Saturday, Kyle Petty mentioned that his late grandfather and NASCAR champion Lee Petty would turn down the audio on the TV broadcast to listen to Hall and the MRN gang instead.
That's been the case for many of us. Fortunately, Hall will continue to add his storytelling skills with other MRN projects but somehow Sundays will never be the same.