Get alerts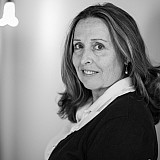 Certainly, Toyota wants to keep him in a Camry but there's no room on Joe Gibbs Racing's Cup roster.
FORT WORTH, Texas – Erik Jones provided a glimmer of his potential on Friday night.
In just his ninth race in the XFINITY Series, the Joe Gibbs Racing development driver earned his first career win from the pole.
On the way to his victory at Texas Motor Speedway, Jones held off two of NASCAR's top Sprint Cup racers, Brad Keselowski and Dale Earnhardt Jr., to accomplish the task.
"(Earnhardt) raced us hard," Jones acknowledged. "We threw it right back and raced right back with him. I hope he had fun, I had a blast. I know I came out on the better end, but it was so much fun racing hard like that with all those guys. They've been doing it so long and know exactly what they're doing.
"I'm just trying to figure most of it out. I learned a lot by racing side-by-side with those guys. Just so happy right now to get a win this early in the season in the XFINITY Series."
Turning heads
Earnhardt experienced Jones' talent first-hand. After battling the No. 20 Toyota in the early stages of the race, Earnhardt understood what he was up against.
Although the No. 88 Chevy initially passed Jones when the race went green on Lap 138, the 18-year-old Byron, Mich.-native clearly had the stronger car. Six laps later, and with Keselowski closing in, Jones laid his chrome horn to Earnhardt's bumper signaling it was time to get out of the way.
I knew he was good. Now everyone else knows.

Dale Earnhardt Jr.
"I thought Brad had the best car, but right when it counted, Erik took off and drove a great race all night," Earnhardt said. "I knew he was good. Now everyone else knows."
For Joe Gibbs, it's quite the dilemma because his Sprint Cup stable is full and there's not a weak link on his roster.
"Erik's on the fast track," Gibbs said. "It's just a matter of when."
Tick tock...
But what do you do with a kid who has plenty of blue sky ahead of him and won't turn 19 until May 30?
When Jones competed in the truck race at Texas last June, he wore his cap and gown for driver introductions having skipped his high school graduation in order to race. Seven months earlier, Jones scored his first of four truck wins for Kyle Busch Motorsports at Phoenix.
In 20 career truck starts, Jones has nine top five and 16 top 10 finishes. His average start of 7.6 is the same as his average finish. Jones also has two poles and is currently third in the truck point standings.
Jones was scheduled to run a limited NXS schedule but when Kyle Busch was sidelined following his wreck in the XFINITY Series opener at Daytona, the door opened for his protégé to gain more seat time. The experience has expedited Jones' learning curve tremendously.
Just seeing what level (Cup drivers are) at opens my eyes and shows me where I have to improve, this is where I have to get better.

Erik Jones
"Being around the Cup guys and seeing what they do is a big learning experience for me," Jones told Motorsport.com prior to Friday night's race. "Just seeing what level they're at opens my eyes and shows me where I have to improve, this is where I have to get better.
"I learn more and more every week. I talk to all my teammates, especially the Cup guys and get their opinions of what they went through at this stage and try to figure it all out. I've been improving, the cars have been improving. Hopefully, we'll get a win soon in the XFINITY Series. That's the goal."
Resetting goals
The win came quicker than even Jones expected. After his admitted struggles in this season's first three NXS – he led laps at Las Vegas, but crashed out after tangling with Ryan Blaney – Jones changed his strategy. His patience paid off on Friday night.
"In the last few weeks, we've stayed consistent with our speed and now we've gotten the finishes as well," Jones added. "It's nice to get those top fives in the XFINITY races, to run up front and be a top-three car the last couple of weeks. That's a real good feeling for us. Our goal this week, to remain in the top three and run up front with those Cup guys. It's never easy to beat them but if we can run up front, you'll have a shot."
The ultimate "shot" would be an opportunity to take that next step – in a Cup car. Jones was mentioned as a possible sub for Busch after his injury, but was not approved by NASCAR to make his debut at Daytona. JGR enlisted the services of veteran David Ragan, who has performed admirably in the No. 18 M&Ms Toyota since the second race of the season at Atlanta Motor Speedway.
But Jones' name keeps resurfacing. Initially, conventional wisdom suggested it was too soon to promote the youngster to Cup. If he struggles with the opportunity, Gibbs could have another Joey Logano on his hands. If Jones excels – he could have invested the time and effort in the driver and similar to Logano, groom him for another team.
Clearly, a driver of Jones caliber won't wait in the wings for long.
A Cup race would just be a bonus. If they thought that was the right decision, I would definitely take it and be happy about it.

Erik Jones
"I'm happy where I'm at right now, but if the opportunity came along I'd definitely be ready," Jones said. "I'm not really sure (if he'll sub for Busch), honestly. It's up to them.
"I'm happy with where they've put me. It's opened a lot of doors for me. I've run all the XFINITY race this year – which wasn't even in the plans at the beginning of this year. A Cup race would just be a bonus. If they thought that was the right decision, I would definitely take it and be happy about it. If it doesn't come along, I wouldn't be disappointed by any means."
The game plan?
Gibbs said on Friday night that there is a plan in place for Jones, but he would not elaborate on specifics. Nor would Gibbs acknowledge the possibility of Jones being placed on loan to fellow Toyota team Michael Waltrip Racing (although co-owner Rob Kaufmann attended the Victory Lane celebration).
MWR development driver Brian Moffitt is filling in for Brian Vickers, who has been sidelined with blood clots. Whether Vickers returns or not, with just two Cup teams, MWR is well under the four-driver cap enforced by NASCAR.
"We felt like (Jones) had a full plate this year because he's running for a championship in Trucks, so Kyle (Busch) wanted him to do that and we all did, too," Gibbs said. "Then we tried – he's maxed out as far as the number of XFINITY races he can run because some of them conflict with Trucks.
"As far as down the road, there's no question that at some point very quick he's going to be in a Cup car some. I think we have a bit of a strategy there that we talked about. I think he's ready to go at any time. We'll just work with that as we go forward."
Stay tuned.