Subscribe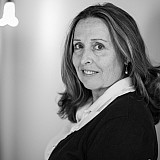 Dillon posts his third pole in the No. 3 Richard Childress Racing Chevy in 2014
KANSAS CITY, Kan. – Ty Dillon won his third pole of the 2014 Nationwide Series season on Saturday.
Dillon posted a speed of 183.943 mph in the final round, led the second round and finished second in the first segment. All three poles have been earned on 1.5-mile tracks.
"I'm proud of my guys," Dillon said. "All in all it was an awesome lap."
"Congratulations guys, now we have to win," replied team owner Richard Childress.
Ryan Blaney, Chris Buescher, Kevin Harvick and Brian Scott rounded out the top five.
NNS points leader Chase Elliott ran the 12th fastest time and informed his crew, "I have to worry about it getting tight whenever I land."
Second round qualifying for the NASCAR Nationwide Series was delayed two single car wrecks in Turn2.
As the 10-minute session began, John Wes Townley destroyed the right side of his car. Just after the track was cleared, Regan Smith, who entered the weekend second in the point standings, lost control of the No. 7 Chevy and backed into the wall. The team was force to pull out a backup with just under two hours to prepare for the Kansas Lotter 300. Smith was seen and released from the infield care center.
Both cars will start from the rear of the field.