Subscribe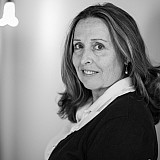 A tire specialist from the No. 98 Biagi DenBeste Racing team taken to local hospital.
TALLADEGA, ALA. — Two crewmen from the No. 98 Biagi DenBeste Racing team were injured at Talladega Superspeedway when Brendan Gaughan's No. 62 Chevy careened into the wall on pit road during a 10-car wreck in the XFINITY Series race on Saturday. He was involved in a scary pit fire at Richmond that sent three crew members (two of his own) to a local hospital.
Although the crewmen were behind the wall at the time of the accident, the impact sent tires and a pit sign flying. Both crewmen were originally taken to the infield care center and the tire specialist was transferred to a local hospital for further evaluation, released a few hours later.
While the names of the team members were not released, owner Fred Biagi told Motorsport.com via text, "He is at the hospital getting checked out…looks pretty good." 
Aric Almirola piloted the No. 98 Shelby American Ford on Saturday. He finished 10th. Joey Logano won the race. It was his 24th NXS victory. 
A close-up video shows Gaughan's car striking the pit wall and hitting the No. 98 pit sign, knocking the man who was holding it to the ground. At the 1:53 and 2:30 mark, you can see the No. 62 car impact the concrete wall.